Lead stories

The Dalles Area Command of the Oregon State Police has received the Work Site of the Year award from the agency's Department Awards Committee.

Council shoots down alterations to marijuana ordinance
The Dalles City Council rejected a proposal Monday to change its new marijuana ordinance to allow stores within 500 feet of each other, rather than adhering to the existing 1,000 foot-buffer.
Four people have been arrested on heroin charges following a local investigation by the Mid-Columbia Interagency Narcotics Task Force.
Opinion
Featured content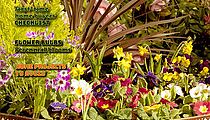 You Home, Inside & Out