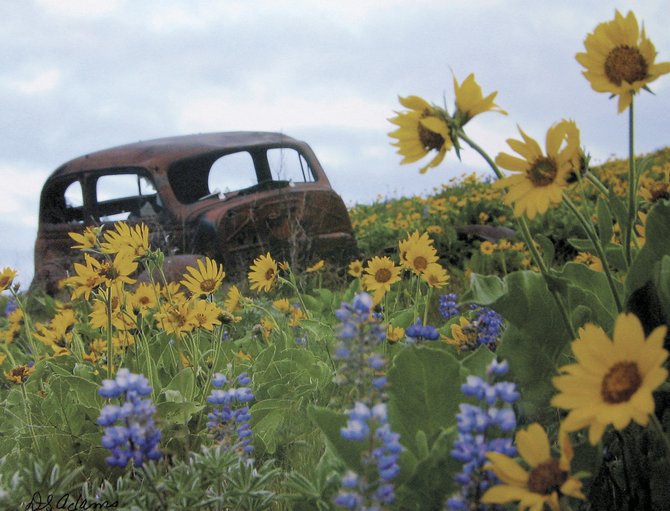 The Dalles Art Center show their annual Gorge Artists Create open juried show through August. First place was awarded to Dianna Adams for her photo "Forgotten Car in the Field," above. Heather Hopkin's photo "Fuschia Chromed" was awarded second place. Third place was given to Anthony Kiser for his oil painting titled "Recycling Mode." Honorable mentions were given to John Langfeldt, Steven Roden, Eileen Holzman, Rowena Sandford, and Kay Skov.
An additional award will be given at the end of the show for "People's Choice."
The Dalles Art Center is open Tuesday through Saturday from 11 a.m. to 5 p.m.