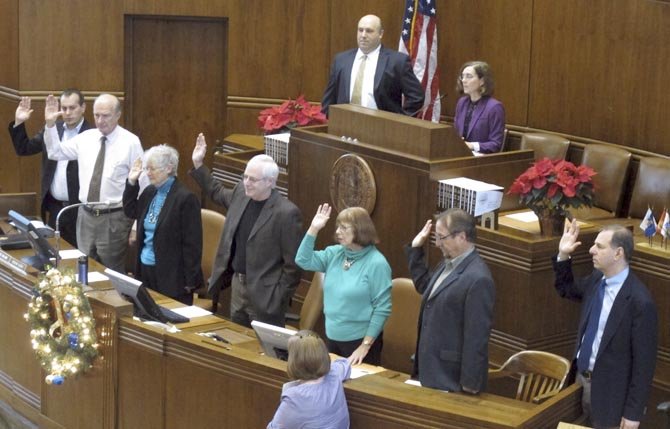 SALEM (AP) — Oregon's presidential electors cast seven ballots for President Barack Obama and Vice President Joe Biden.
Members of the Electoral College cast the final, official votes Monday in an exhausting presidential election.
Chief Justice Thomas Balmer administered the oath of office to the seven electors before the marked separate ballots for president vice president. The ballots were counted by hand, and Secretary of State Kate Brown declared Obama and Biden the winners.
Oregon's seven electors were Oregon Democratic Chairwoman Meredith Wood Smith, Roy Pulvers, and the five Democratic chairs of each congressional district: Mike Bohan of Beaverton, Shirley Cairns of Oakland, Michael Miles of Grants Pass, Sam Sappington of Albany and Joe Smith of Portland.