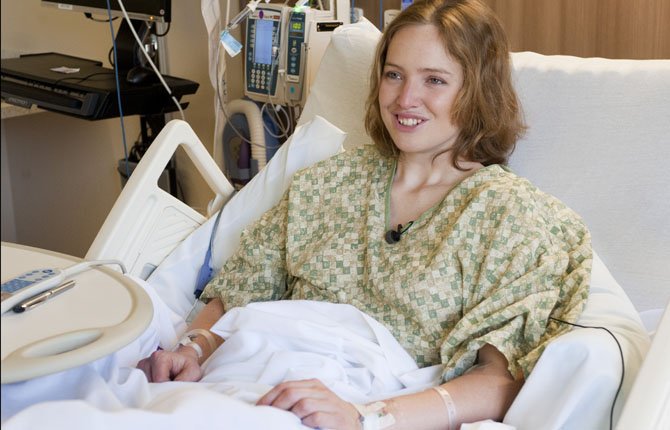 PORTLAND — Mary Owen parked a borrowed white SUV among the polished rides of Oregon's ritziest ski resort, hunkered down and closed her eyes. Before sleep, she asked God to wake her when he wanted her to climb the mountain.
On the trails of the Pacific Coast, fellow hikers called her Daredevil. Closer to home, the community with whom she volunteers calls her Barefoot Mary. She doesn't like wearing shoes unless she absolutely has to. Summiting Oregon's Mount Hood counts as one of those times. She sees a common thread between the mountain and the street.
"They're both being shut out of larger society," she said Monday. "There is this freedom ... a sense of the dignity of humanity without any of its trimmings."
For Owen, 23, the world narrowed to that survival instinct during six days of cowering in a hand-carved snow cave on the northwest face of one of the deadliest peaks in the Cascade Range.
Owen said she put faith in God that he would wake her up. Looking back, she realizes she woke at 2:30 a.m. on March 23, and likely could have made it up the mountain and back in time for dinner. Instead, she went back to sleep, woke with the sun nearly directly overhead and walked across the parking lot to a registration desk, where she noted the time she was leaving — 10 a.m. — and the time she expected to return. A day before, Owen's climbing group cancelled a planned summit of Mount Hood, but she decided to press on.
"I don't like to go hiking or do stuff with people who are afraid of things," she said, and noted she had parted ways with a fellow Pacific Crest Trail hiker who met a guy who couldn't keep up.
At the lip of the Mount Hood trail, she crossed paths with the last person she would see for nearly a week, a man in his 40s with a pair of skis that snapped into a snowboard. He warned her strong winds that stir up heaps of snow were headed for the mountain, asked her not to attempt the summit. When he saw she wouldn't be talked out of it, he begged her to be careful.
She was approaching the mountain from the south, the traditional route taken by most climbers, "because I decided I didn't want to get lost," she said with a laugh.
She was met almost immediately with pulsing drifts of snow. On the mountain, Owen would see 30 feet of visibility one minute and an instant later, nearly none.
Ghostly waves of sulfur gas flowed from fissures in the ground, the heat from the volcanic mountain melting snow and baring the rock beneath. She was tempted to touch the rocks but resisted — they, like most things in the higher reaches of Mount Hood, can kill you, the sulfur asphyxiating people before they know they're going under.
When she finally saw the mountain peak, she realized she was on the wrong side of the mountain. She couldn't make the summit and, in an uncharacteristic act of resignation, turned around.
The snow fell heavy, funneling her away from the safer south face. She felt herself taking the path of least resistance. She could see, distantly, the lights of another snow park, and with them the hope that she was closer to civilization.
Then, she slipped.
She knows now the fall was about 40 feet and suffered a gash to her leg that included a splinter inches from her femoral artery.
To Owen, this was God playing the role of stern disciplinarian. Because for Owen, who said she communicates with her higher power daily, she heard nothing. Not when she pounded out a snow cave for herself, not when she finished the last of her five Nutri-Grain bars, not when she woke up so cold that she wanted to die. She prayed. The result, she said, was silence.
"God wasn't talking to me," she said.
By Friday, however, she said she saw signs of a search. On Saturday, an Oregon National Guard helicopter spotted a trail that ended near where Owen had landed, a trail left by what she now calls "my mountain angel."
She takes the experience as a lesson in the operation of the universe.
"I'm not afraid of death. I think that was God saying, hey, you need to be afraid," Owen said.
---
Reach reporter Nigel Duara on Facebook at http://on.fb.me/129nmD9
Copyright 2013 The Associated Press.