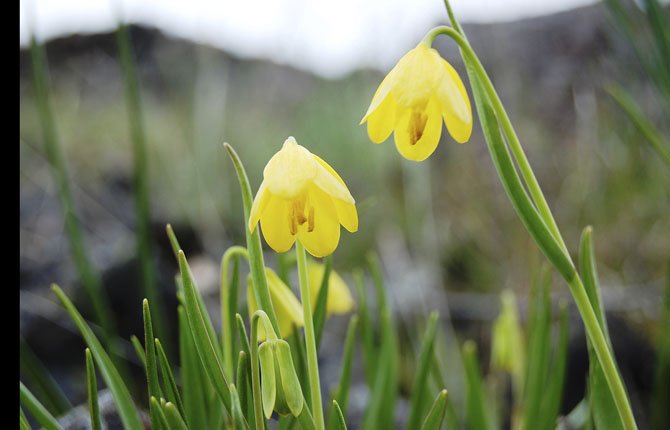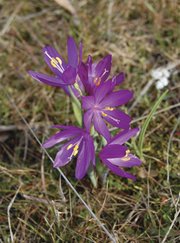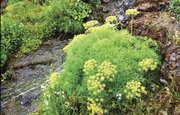 I think people who live in the Columbia Gorge sometimes forget how blessed we are with natural wonders.
Our spring array of wildflowers is almost incomparable anywhere else on the planet. Yet many people who live here seem to be unaware of the incredible show that Mother Nature puts on for us. If you'd like to get your family out the front door, here's a blueprint for a great day at Catherine Creek, one of the gorge's premier places to observe spring exploding all over the place.
The theme of this adventure is a treasure hunt for the best of the season's wildflowers. First you will need a good wildflower identification book; my favorite is Russ Jolley's Wildflowers of the Columbia Gorge. Next you will n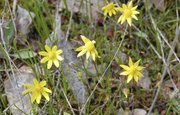 eed a willing crew of folks armed with a check list of the wildflowers they will most likely encounter on the trail. Last but not least, you will need a pack full of tasty treats for a trailside picnic. It would also be great if the leader of the outing has some interesting facts about each kind of wildflower the group will find.
Okay, just for fun let's say you and I go on this treasure hunt at Catherine Creek in the next week or so. Here's my list of flowers that I think we may run into:
Grass widows: The first wildflower of spring. When you see this lovely violet flower you know spring is very near. The first grass widows start popping up in late February, by mid-March their numbers become so large that they appear to make ponds of violet. By early April you will find just a few pockets of them hidden in the shade of an old ponderosa pine tree.
Spring Whitlow Grass: This member of the mustard family is another early riser. These short, white flowers are extremely abundant from mid-March through April depending on the elevation. Because this flower blooms so early it does not depend on insects to fertilize it. It is a self-pollinator.
Gold stars: This member of the chicory tribe blooms at all elevations of the gorge. It still should be going strong for the next few weeks. This is a native Northwest flower that grows from southern Canada to California.
Poet's shooting stars: This is my favorite, or at least one of my favorites. It strongly reminds me of a dart that you would throw at a target. This member of the primrose family has hot pink petals and a bright yellow nose, making it one of the easier flowers to identify. Shooting stars are one of the more common flowers in the gorge but the different kinds are choosy about where they grow. Poet's shooting stars like the dry, low elevation conditions at Catherine Creek where as sticky shooting stars like the grassy slopes east of Wishram.
Death Camas: This deadly member of the lily family is just starting to show its face to the world. Growing 1 to 2 feet tall topped with faded white flowers. Death camas, loaded with alkaloids, is poisonous to both man and animal. A problem for the Native Americans is that Death Camas likes to grow in the same areas as regular camas, which was a food staple for them.
Camas: The root of the camas is starchy and very nutritious. It can be eaten in any season boiled, baked or raw and grows in such abundance in some areas that its blue blossoms tint entire hillsides. When a meadow is filled with blooming camas and death camas the two plants are extremely different. Camas has an elegant blue blossom while death camas is white. That said, their roots look very much alike and a mistake here can be fatal.
Pungent desert parsley: If you know what parsley looks like, identifying this plant is a piece of cake. Parsley-like stems topped with very pungent smelling yellow flowers. This plant is a cousin of carrot, dill, parsnip, parsley, caraway and celery.
Yellow bells: Another member of the lily family. This flower looks just like its name so it's not too hard to find.

If this sounds like something your family might like to have a go at, don't wait. Wildflowers don't last forever.
To find Catherine Creek take Washington Hwy 14 west to Lyle and then follow Old Hwy 8 for several miles to the parking area at Catherine Creek.