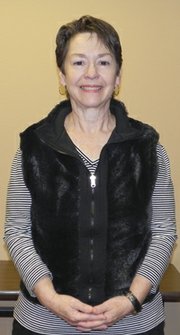 Odyssey Tours by Liz has opened for business in Dallesport, and owner Liz Clark offers to design travel experiences catered specifically to the wants and needs of the client.
"If a client wants to visit Ireland, for example, we will talk about exactly what kinds of things they would like to see and do, the type of lodging they prefer and how long they would like to stay," Clark explained. "Then I do extensive research on each location and plan every detail. If a cruise is on their list, we will work to find the perfect cruise to suit their style. Personalized trips make for fun and unique travel experiences."
Odyssey Tours also creates and escorts small group tours several times a year to locations in the United States and around the world. Group size averages 15 guests.
Clark outlines the company's business philosophy: "At Odyssey tours, we believe in working together with our clients to help them make informed travel decisions. We provide value by researching available travel options and booking only that which best fits the client's needs. We are available for client questions and concerns before, during and after each travel experience."
Odyssey Tours is a small company and Clark is the travel planner based in the Columbia Gorge. The company has been in business since 2005. Its owner, Pat Fasanella, has been in the travel business for more than 15 years.
Clark has traveled to more than 20 countries, most with Odyssey.
"A great vacation starts with great planning," she said. "From your budget to your style, a well-planned trip means you will feel comfortable at every level and your expectations will be met." The Internet might be fine for buying a plane ticket, she added, but when it is worthwhile to have the expertise of a travel planner when planning a vacation.
Clark suggested a couple of trips she described as "bucket list" activities:
• The Gathering. Throughout 2013, Ireland is opening its arms to hundreds of thousands of friends and family from all over the world, calling them to gatherings in villages, towns and cities. Whether travelers want to explore the land of their ancestors, or just visit the Emerald Isle, Clark said 2013 is the year to go.
• The National Geographic ships that come up the Columbia River offer cruises all over the world. Get up-close and personal with gray whales in Baja, explore the Scottish highlands and more. Naturalists on every cruise provide educational experiences par none, while travelers enjoy the comfort of their ships.
Contact Odyssey Tours by Liz at 541-980-8827, clarkliz@outlook.com, or PO Box 495, Dallesport, WA 98617. The company will have a website soon.