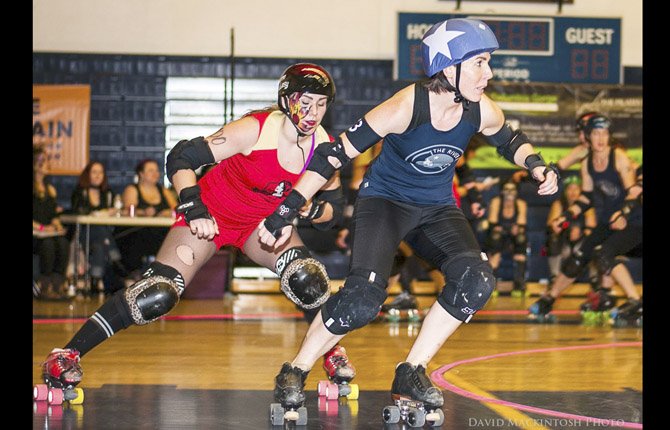 Hood River — Gorge Roller Girls battle the Southern Oregon Rollergirls on Saturday, April 13, at Hood River Valley High School gym.
The Gorge Roller Girls started their 2013 season with a showdown between their home teams a couple weeks ago. The gorge-grown derby league will now pit its All-Star team against one of the strongest and fastest teams in the region: Medford's Southern Oregon Rollergirls.
Taking the best players from both Gorge Roller Girls home teams, the all-star athletes plan to show the crowd that the gorge can deliver the pain. The GRG All Stars will hold nothing back in this hard-hitting interleague battle against Medford.
Doors open at 5 p.m., action starts at 6. General Admission tickets are available for $10 online and $15 at the door.
Online:www.gorgeroller
girls.com