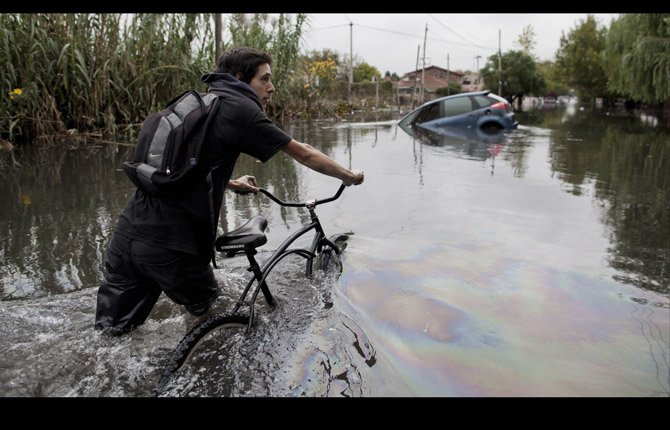 Maine criminals looting sap
PORTLAND, Maine (AP) — Sticky-fingered thieves are stealing the sap right out of Maine's maple trees.
With little more than a spout-like tap and a bucket, people are looting the liquid out of trees on private property and hauling it away to turn into sweet maple syrup.
At $50 a gallon or more on the retail level, Maine-made syrup is pricey, selling for 13 times the price of gasoline. The thefts raise the hackles of rangers and landowners alike: The sweet-toothed swindlers aren't just trespassing, they're damaging valuable trees.
Violators often use drill bits that are 7/8 of an inch, nearly triple the industry standard of 5/16 of an inch, to drill holes for the taps, Liba said. They're also using PVC piping that gouges the trees, and putting four taps in trees that should have only two, thereby creating undue stress on the trees.
Obama gives up part of salary
WASHINGTON (AP) — Sharing a bit of budget pain, President Barack Obama will return 5 percent of his salary to the Treasury in a show of solidarity with federal workers smarting from government-wide spending cuts.
Obama's decision grew out of a desire to share in the sacrifice that government employees are making, a White House official said Wednesday. Hundreds of thousands of workers could be forced to take unpaid leave — known as furloughs — if Congress does not reach an agreement soon to undo the cuts.
A 5 percent cut from the president's salary of $400,000 per year amounts to $20,000.
Obama will return a full $20,000 to the Treasury even though only a few months remain in the fiscal year, which ends in September.
Sheriff cracked down on drugs
WILLIAMSON, W.Va. (AP) — Just months before being gunned down, Sheriff Eugene Crum made good on a campaign promise to do what many in law enforcement have attempted in southern West Virginia — crack down on drugs, especially the illegal sale of prescription pills.
In three months and two days on the job, he'd already helped indict dozens of suspected drug dealers.
Authorities haven't said whether that work was related to his shooting death at midday on a street in the small town of Williamson on Wednesday, but residents and county officials suspect it.
Crum's team has targeted people "who spread the disease of addiction among our residents," said County Commission President John Mark Hubbard.