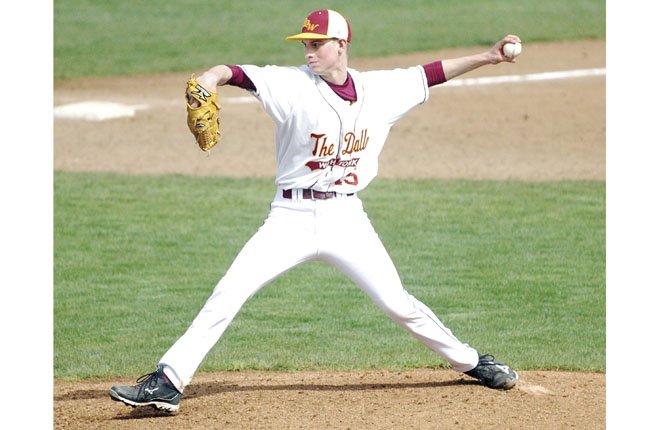 The Dalles Wahtonka held a 2-1 lead through 2 ½ innings, but Lakeridge came back with one run in the bottom of the third and notched the eventual game-winning run in the fifth to capture a 3-2 victory Friday in non-league baseball play in Lake Oswego.
Down by one run in the top of the sixth, the Eagle Indians had a great opportunity to tie or win the game, but could not get the clutch hits when they needed them.
With two outs, Kaci Kiser and Dakota Walker laced back-to-back singles and advanced a base each to put themselves at second and third base for Kevin Henderson.
The senior worked the count full, but on the payoff pitch, he swung right through and struck to end the threat.
In the seventh frame, TDW went down in order on five pitches.
Steven Bartells and Justin Sugg were retired on consecutive groundouts and then Connor Mathisen swung at the first pitch and flew out to left field to end the game.
TDW scored twice in the third inning on three hits and a walk.
Sugg drove in Austin Wilson with a two-out double and Mathisen chased home Sugg with an RBI single.
With runners on first and third, Clay Copper struck out to end the inning.
Mathisen got the starting nod and lasted four innings.
The southpaw struck out seven, walked one, allowed five hits and allowed two earned runs.
Walker picked up the loss in relief, as he gave up one run on two hits to go with a strikeout and two walks.
Sugg, McCall, Kiser, Walker, Mathisen and Wilson notched a hit apiece to pace the Tribe's six-hit attack.
Wilson and Sugg each scored a run, and on the day, TDW struck out nine times and received one walk.
On the bases, the Eagle Indians stranded six runners, including three on third base.
TDW (9-4 overall) hosts Hermiston (6-2) for a doubleheader starting at noon next Saturday to kick off Columbia River Conference baseball play.
In other TDW baseball news, junior hurler Zach Cantrell tossed a no-hitter as the Eagle Indian junior varsity team posted a rain-shortened 3-0 five-inning road win over Lakeridge.
The right-handed hurler, tossed five innings of ball with six strikeouts and two walks.