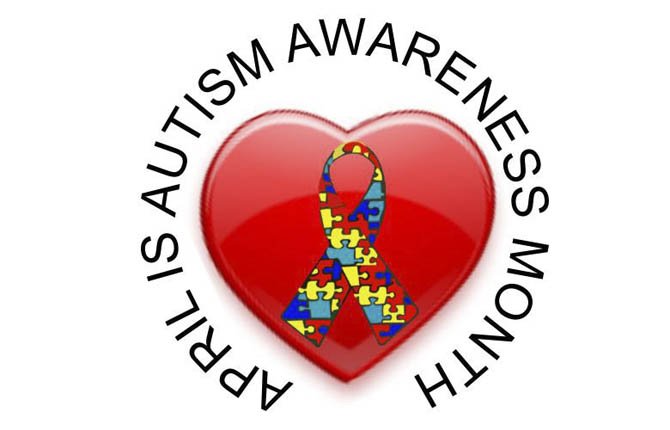 Each month of the year represents a chance to bring additional awareness to certain issues in society, and April is no exception.
One of April's more prominent designations is Autism Awareness Month. The Centers for Disease control estimate as many as one in every 88 children has autism, so awareness of the disorder is essential for a number of reasons.
Early detection and intervention for autism can make a big difference in a child's life, so it is important that parents know what signs to look for. A few early signs that a child might warrant further evaluation include not smiling by six months, not babbling, cooing, pointing or waving at 12 months, not speaking any words by 16 months or regressing in language or social skills.
Once children with autism start school they need more awareness. Principals and teachers need to be aware of the child's needs and what evidence-based practices will work best for helping the child succeed. School districts need good special education programs with knowledgeable staff. Parents need support, education and help navigating the special education system.
Unfortunately in our society school tends to be the end of the line for autism help. Few government-funded or private programs exist to help people with autism transition into adulthood. One study found that 40 percent of people with autism spectrum disorders didn't get any speech therapy, case management, mental health services or other help after they turned 18.
Another study in 2012 found that one in three young adults with autism have had no paid job experience or additional schooling in the seven years since they graduated from high school. When it came to finding employment they fared worse than their peers with other mental illnesses and disabilities.
It's an area where we as a society could do better, and it's something we should address sooner rather than later. According to the organization Autism Speaks, more than half a million children with autism will reach adulthood in the next 10 years.
When thinking about autism, we should also remember the other topics that April is meant to bring awareness to.
This month is Distracted Driving Awareness Month, so please, remember to put the cell phones, tablets, maps, makeup and food away while driving. No text message or email is worth your life or the lives of any of the other drivers counting on you to watch where you are going.
A car can be a lethal weapon and you should handle it with as much care as you would a gun, explosive chemical or poisonous snake. According to the U.S. Department of Transportation, sending or receiving a text takes a driver's eyes from the road for an average of 4.6 seconds — the equivalent, at 55 miles per hour, of driving the length of an entire football field blind.
More than 3,300 people were killed in distracted driving crashes in 2011. Other lives were ruined by lasting injuries, jail time or the death of a loved one because of one irresponsible person took their eyes off the road at just the wrong second. Efforts against texting and driving tend to be aimed toward teens, but studies have shown adults commuting to and from work are actually the worst offenders.
April is also Child Abuse Awareness Month and Sexual Abuse Awareness Month. It is a good opportunity to read up on the signs of abuse and commit to having the courage to do something about it if we suspect a child we know is being abused.
We also need to remember April as Donate Life Month, when everyone is encouraged to consider becoming an organ or tissue donor. More than 116,000 people are currently on the waiting list for a life-saving organ and every day 18 of them die before they can get the organ they need. Why not leave a lasting legacy and make your last act on earth a life-saving one?
There are plenty of other topics to be aware of in April, from National Diabetes Awareness Month to Parkinson's Awareness month. Find one that speaks to you and help spread the word.