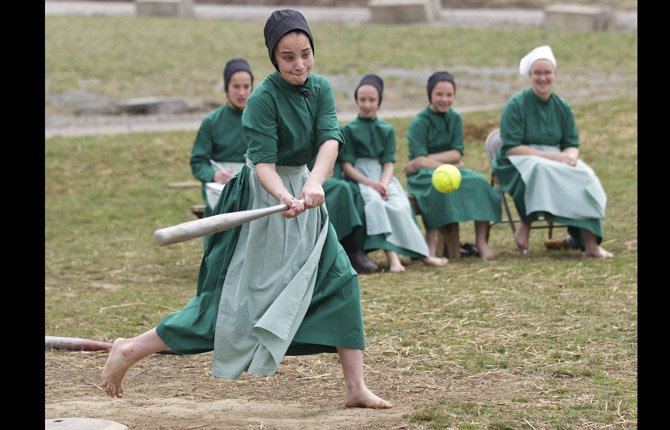 Bin Laden had WikiLeaks intel
FORT MEADE, Md. (AP) — A military judge is clearing the way for a member of the team that raided Osama bin Laden's compound to testify in the trial of an Army private charged in a massive leak of U.S. secrets.
Col. Denise Lind ruled for the prosecution during a pretrial hearing for Pfc. Bradley Manning Tuesday at Fort Meade, near Baltimore.
The government says the witness, presumably a Navy SEAL, collected digital evidence showing that an associate of bin Laden provided the al-Qaida leader with documents Manning has acknowledged sending to the WikiLeaks website.
Defense attorneys had argued that proof of receipt isn't relevant to whether Manning aided the enemy. The judge said the government must prove beyond a reasonable doubt that intelligence was both given to and received by the enemy.
Obama unveils spending plan
WASHINGTON (AP) — President Barack Obama is sending Congress a $3.8 trillion spending blueprint that strives to achieve a "grand bargain" to tame runaway deficits. It would raise taxes on the wealthy and trim popular benefit programs including as Social Security and Medicare.
The president's budget projects deficit reductions of $1.8 trillion over the next decade, achieved with higher taxes, reductions in payments to Medicare providers and trims in the cost-of-living adjustments paid to millions of recipients in Social Security and other government programs.
The president proposes spending $3.8 trillion in the 2014 fiscal year, which begins Oct. 1, up 2.5 percent from this year.
Weiner considers mayoral run
NEW YORK (AP) — Former U.S. Rep. Anthony Weiner, who resigned over a sexting scandal in 2011, says he's weighing a run for New York City mayor this year.
The Democrat told The New York Times Magazine in a story posted online Wednesday that "it's now or maybe never for me" but acknowledged that it's a long shot because some people "just don't have room for a second narrative about me."
Weiner said that his political committee spent more than $100,000 on polling and research.