As Sherman County avoids many of the budget problems its neighbors are facing, its county court is pondering another problem: A declining population.
"We're trying to turn that around," said County Judge Gary Thompson.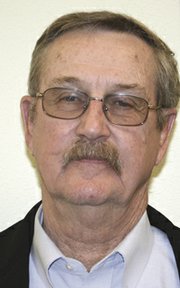 During a recent interview, he called population loss one of the biggest challenges the county has been facing, mirroring the trend in most rural counties.
In 2009 the county set up a "resident incentive program" that essentially pays people to live in Sherman County, but county commissioner Mike Smith said the commission has also been discussing other strategies, including marketing. The county plans to make a video soon touting the benefits of living in Sherman County.
Smith said the county has a lot to offer, starting with its school system. One hundred percent of Sherman County School District students graduated from high school last year, and their graduating class of less than 25 received about $160,000 in local scholarships.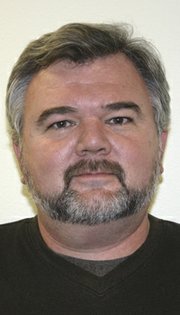 "These are continuing scholarships that get renewed every year, even for grad school … We've toyed with the idea of doing full-ride scholarships," Smith said.
He and Thompson listed several other benefits available to Sherman County residents.
The county has a low-interest loan program for businesses through the Mid-Columbia Economic Development District. It also has several programs available for homeowners or would-be homeowners. One is a bridge loan for people building a house, which covers construction costs until they can get a conventional loan from the bank. The county has also helped residents purchase property to build a house in Sherman County.
Another loan is for solar electric and hot water projects. The county pays homeowners up front the amount they would receive over time in federal and state tax credits for installing solar panels; the residents then pay it back interest-free as they receive those tax credits, greatly reducing prohibitive out-of-pocket beginning costs. Thompson said another program is coming soon that would involve no out-of-pocket costs for homeowners.
Thompson said the county has been blessed with money from wind projects, but the court also knows that it won't last, which is why the budget committee has designated about 20 percent of the county's money to go into a reserve account.
Smith said the county has given some of its money away — like paying for an extra science teacher at the school — but mostly the secret to sustainable finances has been through loans and smart investments.
"Most of the time when we give we expect it back," he said.
For example, as the Army Corps of Engineers continues to make cuts, Sherman County is asking to take ownership of Giles French Park. Thompson said they want to build enough RV park spots in the park that it can pay for itself.
Smith said he believes Sherman County's downward population trend may be starting to turn around already.
"We had 26 kids born here last year. Our preschool classes are getting huge," he said, noting that several people who grew up in Sherman County are also returning.
"We want them to stay and have more kids," he said.