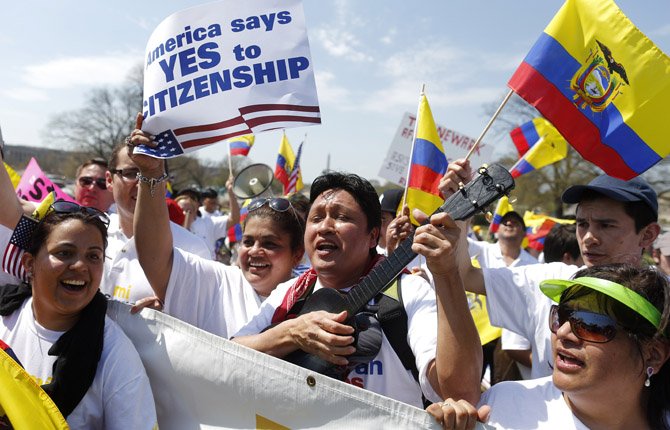 Firefighter hostages rescued
SUWANEE, Ga. (AP) — It's a call that firefighters routinely respond to — a report of a medical emergency.
But when five firefighters answered one in a neighborhood north of Atlanta on Wednesday afternoon, authorities said, they encountered an armed man who demanded that his cable and power be turned back on at the house, which was in foreclosure.
The firefighters were held for hours, with one firefighter allowed to leave to move a fire truck. But with police later fearing the remaining firefighters were in immediate danger, SWAT teams set off a stun blast and stormed the house, and the gunman was shot dead during an exchange of gunfire, authorities said.
One SWAT team member was shot in the hand or arm but was OK afterward, and firefighters suffered only minor injuries, authorities said.
Russian NGOs call out Putin
MOSCOW (AP) — Russia's non-governmental organizations on Thursday demanded President Vladimir Putin prove they received nearly $1 billion from foreign sponsors, a claim he has used to justify sweeping raids on hundreds of groups.
The crackdown has drawn strong criticism from the West as a political witch hunt, but Putin insists it is necessary to check compliance with a new law that requires NGOs that receive foreign funding to register as "foreign agents."
Leaders of top Russia's NGOs, including human rights group Memorial, election-monitoring group Golos and more than 50 others, dismissed the $1 billion figure as inflated and called on him to document it.
"The figures that you mentioned are at least dozens of times higher than what we know about the amount of foreign support for NGOs in Russia, and we would like to know what organizations receive such big money," they said in an open letter to Putin.
They urged him to order authorities to publish a list of the NGOs that received the foreign funds.