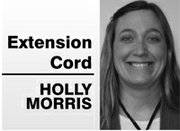 When we talk about sports and tournaments many of us think of football, cross country or basketball. There are many youth that are involved in a sport, but the question arises, "Is Robotics a Sport, too?"
Youth participating in the Wasco County 4-H Technology Program compete in several competitions each year such as the First Lego League (FLL) and First Tech Challenge (FTC) in order to qualify for a State competition with the possibility of moving on to national and international tournaments. These youth participants also compete in a SuGoBot and Remotely Operated Vehicle (ROV) competition, as well as the Gorge Gravity Games, which is a soap box derby race.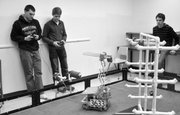 Youth participating in such events gain life-long skills focused on team work, research and development as well as show an overall increase in academic scores in subjects such as Science and Math. It's not all about winning the competitions. Bill Miller, who directed the FIRST Robotics competition until 2012 states, "Winning is nice, but winning is for the day. The learning is forever." Youth are exhibiting the skills they have gained in science, engineering and technology (SET) through these competitions.
According to Bradley S. Barker and John Ansorge with the University of Nebraska-Lincoln, "U.S. students are less prepared than many other first-world countries in terms of science and math. At the fourth grade level, U.S. students are competitive in science but fall behind most first-world countries in math. By age fifteen, U.S. students are still relatively poor math performers and fall behind the international average in science literacy as well." So, how can we increase the level our youth are currently at in science and math?
A pilot study done by the University of Nebraska-Lincoln examined the use of a science and technology curriculum based on robotics to increase the academic scores of youth ages 9-11 participating in an after school program. This study examined and compared pretest and post-test scores of youth in the robotics after school program with youth in a control group. The results showed that youth participating in the robotics after school program had a significant increase in mean scores from the pretest to the post-test and that the control group had no significant change in scores from the pretest to the post-test.
You can find their research in its entirety in the Journal of Research on Technology in Education, 39(3), 229–243 or online .
Robotics gives a fun, exciting hands-on way to gain skills needed for the work force. It also allows those that do not want to participate in a traditional sport a way to be a part of a team and compete against others at the same level. It is also a good way for youth to network with experts in those career fields.
If you have any questions or are interested in getting involved with the Wasco County 4-H Technology Program, please contact Holly Morris at the OSU Extension Office at 541-296-5494.