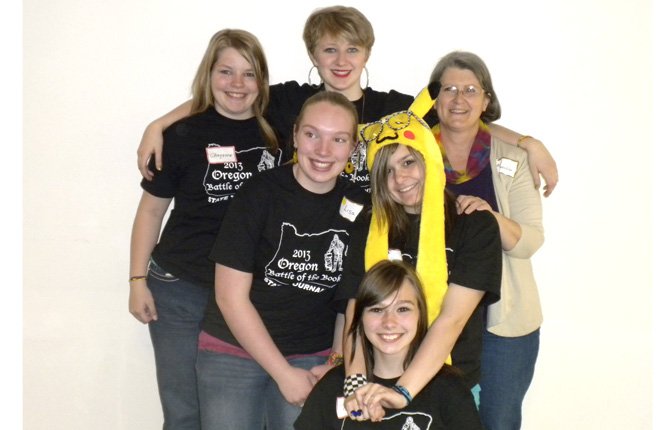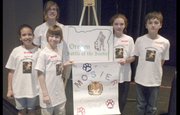 The Dalles — South Wasco High School made the final four in Saturday's state championships for Oregon Battle of the Books.
The school competed in a pool of 12 high school state finalists, drawn from a field of 41 participating high schools across the state.
The Oregon Battle of the Books is a statewide trivia contest in which students compete in teams, answering questions about a predetermined list of books they have been reading since the beginning of the school year.
The South Wasco team includes Paris McCartney, Amber Zipprich, Cheyenne Emerson, Tatum Hahn and Lisa McNamee and is coached by Mary Beechler.
Mosier Community School's elementary team, including Theo McCormick, Celia Acosta, Nicholas Spezia-Shwiff, Grace Skakel and Alyvia Michaels and coached by Nancy Malitz, advanced into bracket play in a pool of 19 elementary school state finalists, drawn from a field of 277 elementary schools across the state.
Each state competitor had already won at their school level and regional competition.

The Oregon Battle of the Books features a 16-book reading list for the elementary and middle school divisions, and 12-book list for the high school division.

Teams of four battle against other teams in a quiz-show format. Points are awarded for correct answers to questions taken from the books on the reading list.
The program is a statewide voluntary reading motivation and comprehension program sponsored by the Oregon Association of School Libraries in conjunction with a Library Services and Tech-nology Act grant.
The mission is to encourage and recognize students who enjoy reading to broaden reading interests, to increase reading com-prehension, promote academic excellence, and to promote cooperative learning and teamwork among students.