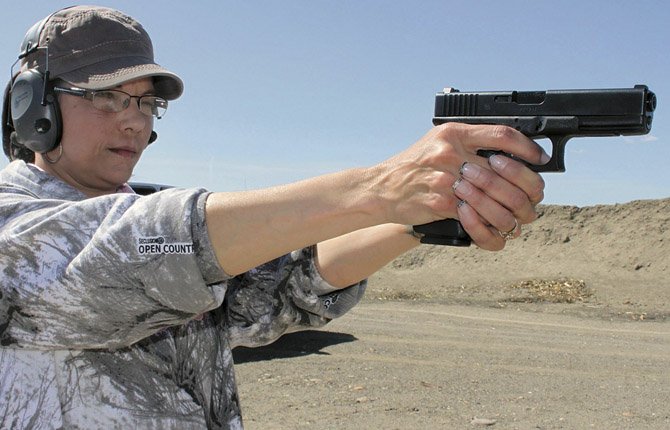 Teacher accused of road rage
HILLSBORO (AP) — A 62-year-old Oregon high school special education teacher accused of pummeling a teen in what was described as a road rage incident has pleaded not guilty.
KATU-TV reports that Bruce Clevenger entered his pleas Tuesday in Circuit Court to charges of hit and run, reckless driving, fourth-degree assault and harassment. His trial is set to start next month.
The Washington County sheriff's office says witnesses told deputies that Clevenger swerved into 17-year-old Alexander Hoang's car on April 4 in Aloha, Ore., got out of his own car and punched the young man in the face. They said it appeared Clevenger was angry at the teen for driving slowly.
Clevenger is on paid leave from Liberty High School pending the outcome of the case. KATU says he had no comment as he left the courtroom.
Fund manager admits to fraud
PORTLAND (AP) — A Portland hedge-fund manager pleaded guilty Tuesday to 17 counts of mail and wire fraud in a Ponzi scheme he orchestrated in Oregon, Washington and other states.
Yusaf Jawed, 44, is scheduled to be sentenced June 21. As part of a plea agreement, prosecutors and the defense will recommend 6 1/2 years in prison, Assistant U.S. Attorney Allan Garten said. Jawed has also agreed to forfeit $6.4 million in ill-gotten gains and make restitution to investors, if possible. The crimes to which Jawed pleaded guilty dealt with money he took from investors between February 2008 and September 2009.
The scheme, however, is believed to have lasted for more than a decade.
The Securities and Exchange Commission has filed a civil lawsuit against Jawed, alleging he falsely boasted of double-digit returns to lure more than 100 people to invest $37 million in hedge funds he managed. He then used money to pay off earlier investors and pay for his personal expenses and travel.
The complaint claims little of the money was invested. Jawed, who previously worked a stockbroker, allegedly created phony assets and sent bogus account statements to investors.