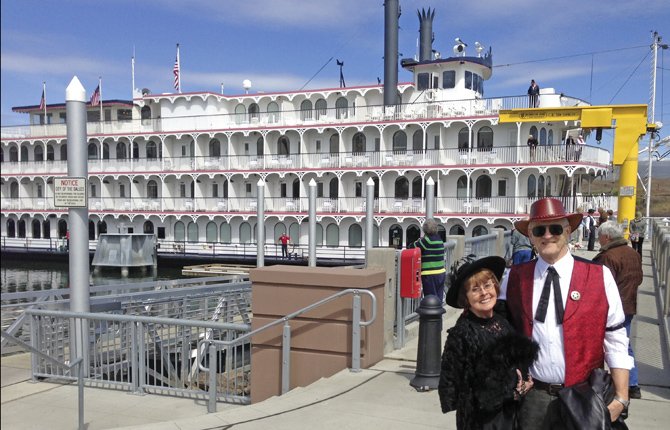 MARY AND DENNIS Davis were among the many costumed greeters who welcomed passengers from the Queen of the West in its first stop of the tour season in The Dalles Wednesday, April 17.
The ship will be stopping in The Dalles through the spring and summer, including overnight stays every other Monday, starting this coming Monday, April 22.
Wednesday daytime stops will also continue every other week, with the next stop scheduled May 1.