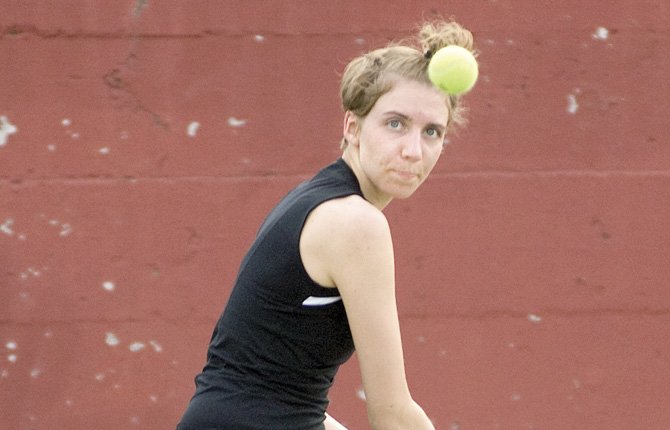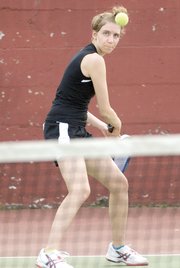 The Dalles Wahtonka girl's tennis squad is still enduring its fair share ofbumps and bruises and some growing pains, but the process is slowly, but surely coming through for the long haul.
After Tuesday's 8-0 shuout setback on the road versus Hermiston High School, TDW's second-year head tennis coach Debby Jones said the incremental goal is for her group to play well enough to win more sets than the last time, but the goal was not met in this latest event.
"A bright spot is that we probably played them tougher but could just not win the deuce games," Jones said. "We had three matches where 80 percent of the games went to deuce and we just could not close it out."

With four regular season matches still left on the docket before the two-day district tournament action on May 10-11 in Hermiston, Jones said the goal remains the same – making that mental jump on how they play the big points that matter.

To start the 2013 campaign, Jones admitted that many of her players were in the learning phases of just keeping score.
Most of the roster is still very young in terms of expanded tennis experience, but players like Anna Miller, Shania Miller, Luisa Cardenas, Johanna Wilson, Brittany Watkins, Alma Lopez and a few others coming back, the cupboard is not bare by any stretch of the imagination.
"Now we have to make the next step and understand how important each point is in not allowing an opponent to sneak back into the game," Jones said. "Closing out games and matches is that next step. We have not had a lot of success, so the confidence is a little slim, but that will come."
TDW hits the road to Sandy for an all-day varsity tournament starting at 9 a.m. Saturday.
After that, the Eagle Indians travel to Parkrose High School for a non-league tennis duel scheduled for 3:30 p.m. on Monday.