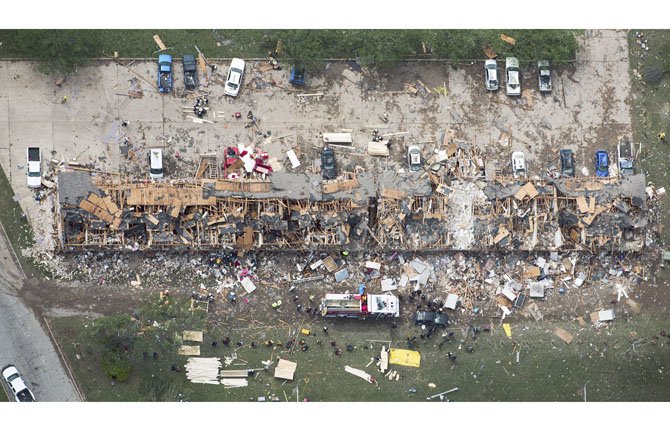 Fishermen rescued from Columbia River
UMATILLA (AP) — Rescue boats from the Umatilla County, Ore., sheriff's office and a rural fire district responded to pluck two fishermen out of the Columbia River near Umatilla after their boat sank. The East Oregonian reports the fishermen were brothers who were both wearing life jackets. The men were rescued after they floated for about 15 minutes Thursday morning. The 20-foot boat sank underneath the Interstate 82 bridge while the men were pulling up anchor.
Pakistani military ruler arrested
ISLAMABAD (AP) — Former Pakistani military ruler Pervez Musharraf criticized allegations against him as "politically motivated" Friday, following his arrest in a case involving his decision to fire senior judges while in power.
Musharraf was arrested a day after he made a dramatic escape from a court in Islamabad on Thursday to avoid being detained. Musharraf fled the Islamabad High Court in a speeding vehicle and holed up in his home on the outskirts of the city after a judge rejected his bail and ordered his arrest.
It was a new low in Musharraf's troubled return from self-imposed exile last month to attempt a political comeback in the upcoming parliamentary election.
There were conflicting reports about how Musharraf was arrested Friday.
Police said they arrested Musharraf overnight from his home and delivered him to a magistrate in Islamabad on Friday morning. But the secretary general of Musharraf's party, Mohammed Amjad, claimed the former military ruler surrendered himself before the magistrate.
Local TV video showed Musharraf entering the court surrounded by a heavy security detachment of police and paramilitary soldiers.
The magistrate instructed police to keep Musharraf in their custody and present him before an anti-terrorism court, said one of his lawyers, Malik Qamar Afzal.
Police then returned Musharraf to his home on the outskirts of Islamabad, where he was held for several hours under house arrest, said police officer Mohammed Rafique.