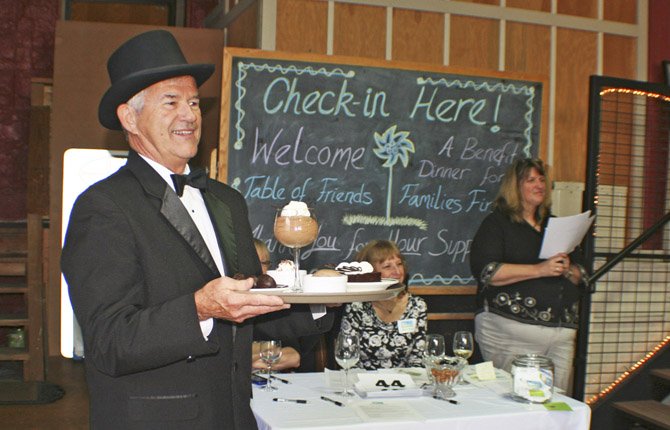 Families First, a program of The Next Door, is holding its fourth annual Table of Friends event Friday, May 3, at The Mint.
This fun event directly supports Families First and its role in helping local families and children thrive.
Hundreds of local families and children benefit from the services provided by Families First. However, last year 57 families were turned away due to lack of funding. In order for Families First to reach all families, they rely on funds raised during the annual Table of Friends event.
"Last year, 74 percent of families who were interviewed by Families First were identified as high risk," said Julie Ryan, Families First manager. "Most of these families wanted parent mentoring services, but we were only able to help a third of them due to limited funding."
Over $18,000 was raised during last year's event. Much of that was generated from the dessert auction, which received exuberant help from community members bidding on desserts created by local bakers.
During the dessert auction, tables of attendees bid together to win fabulous desserts.
A "Table of Friends" is eight friends, family members or coworkers who purchase individual tickets for $35 or reserve the entire table of eight. Tickets may be purchased at Klindt's Booksellers or by calling The Next Door at: 541-296-8118.
"The goal of Families First is to prevent child abuse. Child abuse prevention is a fundamental first step in strengthening families and communities, preventing crime and reducing violence," Ryan said.
The National institute of Justice reports that child abuse increases the likelihood of juvenile arrest by 59 percent and of adult criminal behavior by 30 percent. Additionally, the National Institute on Drug Abuse reports that two thirds of people in drug treatment were victims of child abuse or neglect. The direct financial impact of child abuse nationwide is estimated at $24 billion annually.
Dinner at The Mint will be provided by Paradise Rose Chuckwagon, and the live music for the evening will be performed by Lolo Motion. This year's theme is "It's a jungle out there" and guests are encouraged to dress up.
For more information about this event, call either Christina McGhee, event coordinator, at (541) 4906844 or email her at christina@gosimply
events.com or Julie Ryan, Program Manager, at (541) 2968118x210 or email her at julier@nextdoorinc.org