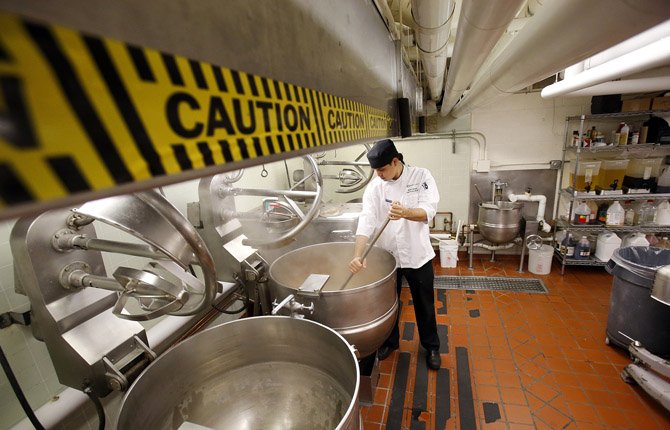 EUGENE (AP) — A new campus central kitchen is expected to displace University of Oregon student renters in a dozen tiny cottages put up after World War II.
The cottages of Columbia Terrace near Hayward Field are to be razed to make room for the $8.5 million project.
In the years after the war, American colleges and universities were scrambling to accommodate returning veterans enrolling in large numbers on the GI Bill.
In Eugene, the Register-Guard reports, the university's enrollment jumped 81 percent.
The Columbia Terrace cottages, built in 1946, were part of the university's effort, and originally thought to be temporary. Some were reconstructed from dwellings for Portland shipyard workers, said Ed Teague, a university librarian.
They are 576 square feet on concrete slabs, with a single bedroom, living room, kitchen and bath with shower but no tub. They rent for $525 a month.
"It's a small house, but it's a whole little house for us," said Justin Pack, a doctoral student in philosophy who lives there with his wife, Anna, and a son, Gray, who's almost 2.
The Packs were notified in January of the plans. The university said students in the cottages who are planning to be at the university next year will be at the top of the housing waiting list.
The new kitchen will replace the 1949 vintage central kitchen that turns out 10,000 meals a day from the basement of Carson Hall.
School officials said the kitchen would consolidate a separate catering facility, creating $500,000 in operating efficiencies, and would allow the school to store more food, such as berries in larger quantities, to meet its goal of providing more meals from scratch.
Plans for the facility also include a woodshop for campus furniture repair.
The university hopes to build it by the end of next school year.
Information from: The Register-Guard, http://www.registerguard.com