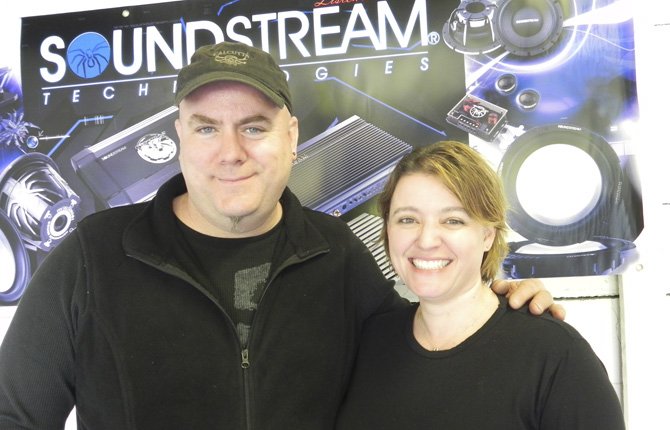 Laura and Dan Berkovich of The Dalles recently launched JD Audio, specializing in custom audio installs and auto security.
They also install home theater systems and boat audio. Some of the installations they tackle include hands-free kits, remote starters, keyless entry, alarm systems, Sirius satellite radio, car stereos, speakers, amplifiers and sub-woofers.
"I've been doing car audio since the seventh grade," said Dan. One of the first installs I did was for my mechanics teacher at The Dalles High School, Fred Wentz. Dan estimates his experience at a good 25 years. He does installation for auto dealerships and general customers.
Meanwhile, Laura runs the office.
In addition to installations, he has also done custom stereo enclosures and even consoles for emergency medical command vehicles.
JD Audio schedules work by appointment and is happy to schedule evening and weekend hours for customer convenience.
"Bring your work to me or I can come to you," Dan said.
The Berkoviches promise top-of-the-line equipment with a professional and knowledgeable install. Their business philosophy is "Big City Sound … Small Town Price."
For do-it-yourselfers, Dan offers these tips: "Solder your connections. Don't use inline splices. Make certain the polarity is always correct on your speaker outputs and sometimes bigger is not always better."
He also suggests cell phone users avoid the prospect of a hefty fine by getting hands-free kits installed.
Contact JD Audio at 541-340-0037 or jdaudio2001@yahoo.com, or check them out online at www.facebook.com/pages/JD-Audio.