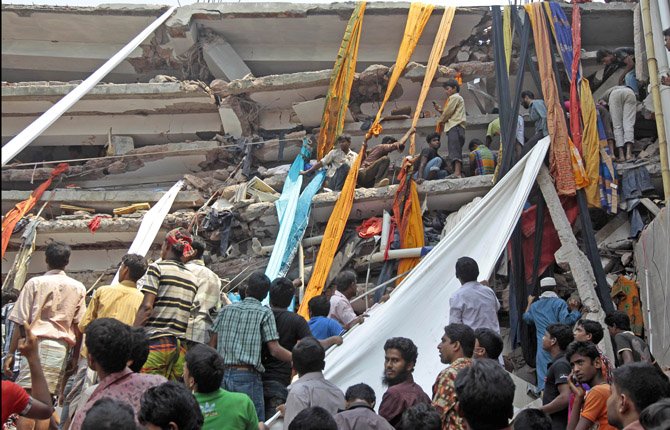 Gitmo hunger strikes increase
MIAMI (AP) — A U.S. military spokesman says the number of prisoners at Guantanamo Bay labeled as hunger strikers has been raised to 92 based on evaluations by medical personnel at the U.S. base in Cuba.
The new figure is up by eight from a day earlier and represents more than half of the 166 men held there.
Lt. Col. Samuel House says the military arrived at the new figure Wednesday because doctors have been able to evaluate prisoners more closely after moving them to single cells out of a communal area. That move sparked a brief clash between guards and prisoners on April 13.
Lawyers for prisoners have been saying since the strike began in February that the military was undercounting the men refusing to eat in protest of their confinement.
Canada suspect denies terrorism
TORONTO (AP) — A man accused of plotting with al-Qaida members in Iran to derail a train in Canada gave a rambling statement in a Toronto court Wednesday and appeared to be saying he does not recognize its jurisdiction.
Law enforcement officials in the U.S. said the target was a train that runs between New York City and Canada. Canadian investigators say Chiheb Esseghaier, 30, and Raed Jaser, 35, received guidance from members of al-Qaida in Iran. Iranian government officials have denied government involvement.
"My comment is the following because all of those conclusions were taken out based on criminal code and all of us know that this criminal code is not a holy book," Esseghaier said at the hearing Wednesday.
Investigators contact bombing suspect parents
MAKHACHKALA, Russia (AP) — U.S. investigators are in contact with the parents of the two Boston bombing suspects in southern Russia and working with Russian security officials to shed light on the deadly attack, a U.S. Embassy official said Wednesday.
The parents plan to fly to the United States on Thursday, the father was quoted telling the Russian state news agency RIA Novosti.
GOP plans for debt showdown
WASHINGTON (AP) — House Republicans are preparing for another showdown over the debt ceiling this summer.
The House Ways and Means Committee passed a bill Wednesday to protect Social Security recipients and investors in Treasury bonds if the government hits its borrowing limit. The bill would exempt interest and principle payments on Treasury bonds from the statutory debt limit. It would also exempt interest payments to the Social Security trust funds.