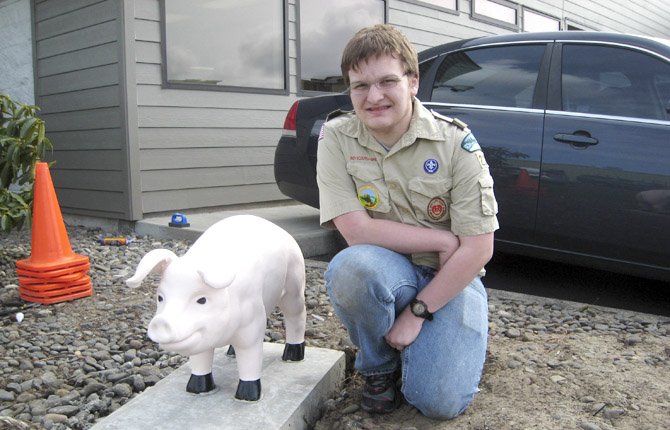 ASTORIA, (AP) — The Astoria Police Department's concrete pig is back in the pink and ready for another 20 years of duty.
According to the Daily Astorian, the pig was dropped off at the station in 1993 by someone who didn't stay to explain the gift.
Unoffended, the police promptly adopted the animal and left it in place.
But two decades took a toll, washing off the pink paint, pitting the surface, loosening the ears.
Michael Peden, the 16-year-old grandson of a department administrator, took on the restoration chores as an Eagle Scout project.
Now the department has stationed the restored pig in a more prominent location, as it said in a news release, "at the entrance to the Police Department parking area, watching the comings and goings of police officers."