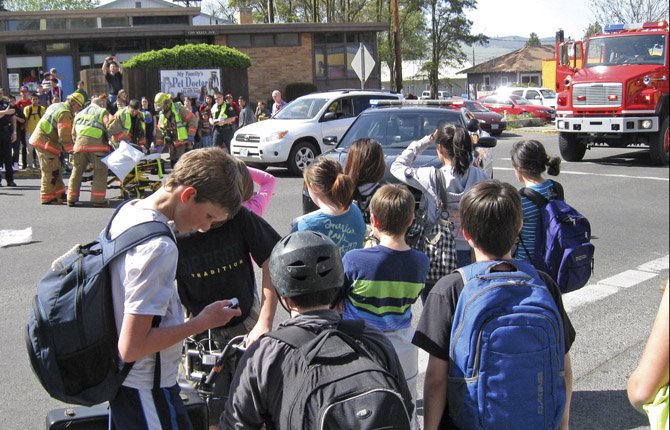 A CROWD of students heading home from school gathered at 12th and Kelly streets Thursday afternoon where an injury crash occurred.
The report was called in at 3:16 p.m. A 14-year-old boy was transported by ambulance to Mid-Columbia Medical Center after he was struck by a passing car.
"He ran across the street in the crosswalk," said The Dalles Police Chief Jay Waterbury. "Witnesses and the driver say the car hit him doing about 20 miles per hour. The driver didn't have a chance to stop."
The boy sustained unknown injuries, but was not a patient at MCMC this morning. The driver was not cited, Waterbury said.