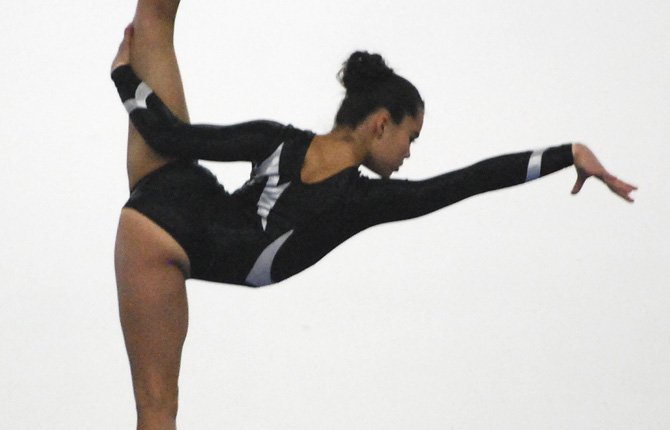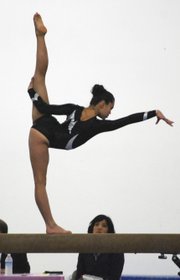 It was a miracle.
That's how gymnastics coach Candy Smith chalked it up.
Smith watched 13-year-old Audrey Hinatsu of The Dalles blaze through the United States Gymnastic Association's (USGA) regional final in Seattle earlier this month.
Hinatsu tallied a first place all-around score of 37.95 — just 2.05 from perfect and a blistering score that crowned her the best in six states.
"It was awesome; I had a blast," Hinatsu said. "This was my best meet. Everything looked flawless."
Hinatsu and teammate Taylor Sugg are level 8 gymnasts, the most advanced at Riverside Gymnastics Academy. Both earned spots at the final. USGA has just 10 levels of gymnastics before athletes can rise to Junior Olympic or collegiate paths.
April 13 in Seattle, Hinatsu started with vault.
She threw a Tsukahara pike — which includes a half turn off the springboard onto the vault table, then a push backwards, into a back somersault.
She stuck a 9.3 for seventh place.
On uneven bars, she executed a handstand pirouette before going to the top bar and hitting a handstand, two giants and dismount. The aerial assault brought a 9.45 for fifth place.
She was rolling — already two season high scores. Then she blew the roof off.
Candy Smith leaned into Hinatsu's face, "Do it the way you do it in the gym."
Hinatsu commanded the beam, throwing two back handsprings before her dismount. She landed a 9.675 for first place.
Hinatsu finished on fire with a floor routine that brought 9.525 — she had completed a personal best rotation in every event, beating her all-around score by 0.375 — that's a ton in high-level competitive gymnastics.
"She put together such a complete meet; she did as good as she could do," said coach Mike Smith.
Hinatsu's performance — beating athletes from Oregon, Washington, Idaho, Hawaii, Montana and Alaska — put the Riverside program on the map. "Nobody expected it," Mike Smith said.
Better yet, it provides motivation to the rest of the team.
"What I hope comes from all of this," he said, "is that our kids here will see that a kid from our program and our area can do it. It serves as a real encouragement to the rest of the team. The potential is there."
Taylor Sugg also put in a strong effort — scoring her season high on floor with a 9.425. She scored an 8.725 on vault, 9.15 on bars and an 8.825 on beam. She finished with a total 36.125 for 18th place.
Sugg and Hinatsu attributed their success to "awesome coaches."