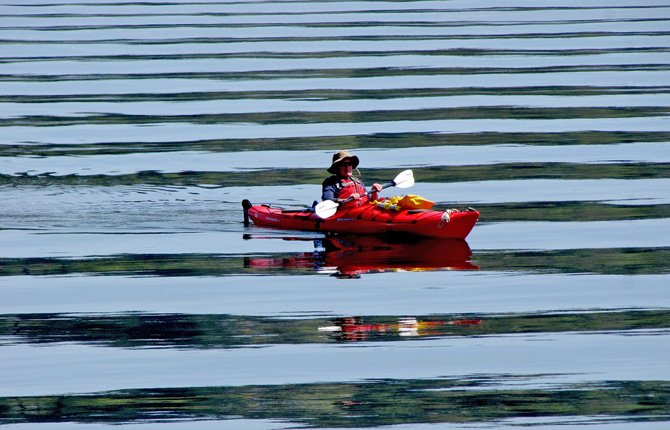 Wash. House OKs pot bill fix
OLYMPIA, Wash. (AP) — The House has approved a measure prosecutors and crime lab scientists say is needed because of concerns that a provision in Washington's new legal marijuana law jeopardizes their ability to go after any pot crimes at all.
The measure, passed on a 95-1 vote Friday, defines marijuana as part of the cannabis plant containing more than 0.3 percent of delta-9 THC and THC acid.
Supporters said the change was a technical fix needed to help police and prosecutors distinguish marijuana from industrial hemp, which is grown for its fiber.
Strange lights, simple answer
EUGENE (AP) — It wasn't the full moon that was fretting the 911 callers from a Eugene, Ore., neighborhood. It was the mysterious lights flitting around in the sky shortly after sunset.
The Register-Guard reports that a police officer investigated Thursday night and found the explanation. Police spokeswoman Melinda McLaughlin says the lights were attached to someone's kite. It wasn't clear why.
Women face swaddling charge
PLEASANTON, Calif. (AP) — Two sisters facing charges that they endangered the lives of infants at their Northern California daycare center by binding them too tightly in swaddling blankets didn't intend to hurt the babies and contend they didn't commit child abuse, their attorney said.
Timothy Rien spoke Thursday, as Nazila Sharaf and Lida Sharaf were arraigned in an Alameda County courtroom on three counts of felony child abuse and neglect and four counts of misdemeanor child abuse and neglect, the Contra Costa Times reported.
Swaddling is a technique used on babies in which a caregiver wraps the infant snugly. The idea is to resemble the womb and comfort the child.
GOP group backs gay marriage
ST. PAUL, Minn. (AP) — A national group of prominent GOP donors that supports gay marriage is pouring new money into lobbying efforts to get Republican lawmakers to vote to make it legal. American Unity PAC was formed last year to lend financial support to Republicans who bucked the party's longstanding opposition to gay marriage. Its founders are launching a new lobbying organization, American Unity Fund, and already have spent more than $250,000 in Minnesota, where the Legislature could vote on the issue as early as next week.