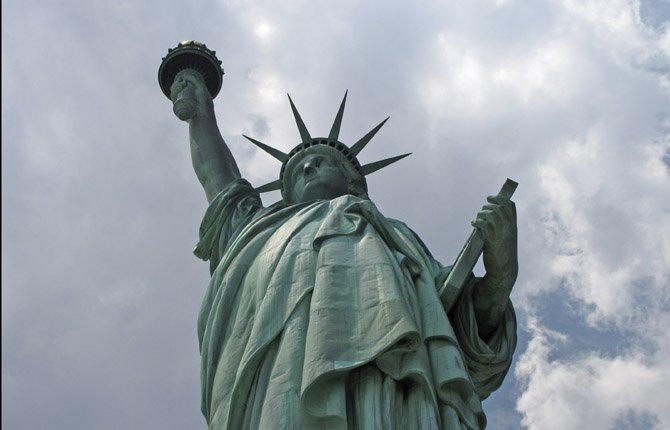 The Dalles — When the news that the Boston Marathon bombing suspects were immigrants became public, many immigration advocates cringed at the timing.
They worried that the news would be a setback on the eve of what had seemed like it would be a major victory for advocates of immigration reform.
There has been some blowback, but plenty of Americans are intelligent enough to realize that many immigrants become a great asset to our country and many of the tragic mass murders in the United States have been perpetrated by native citizens. There are angry, alienated young men in every group.
Still, the whole saga raises an important point that had previously been missing from the immigration discussion: What do we do to help immigrants after they legally immigrate United States?
We don't know for sure exactly what allegedly drove Tamerlan and Dzhokar Tsarnaev to detonate two bombs in a crowd of innocent civilians. Perhaps they would have done so even if they had remained in their native Chechnya.
But what we do know is that research has shown the single biggest factor in whether a young immigrant adjusts well to living in the United States seems to be whether they have at least one native English-speaking friend. We also know that after five years of living in the United States Tamerlan Tsarnaev told a reporter, "I don't have a single American friend."
That doesn't by any means show that the Boston bombing could have been prevented if only an American had befriended Tamerlan during his early years in the U.S. But as Washington Post columnist Anna Applebaum recently wrote, the Tsarnaevs' case is reminicent of terror attacks in places like London and Madrid that were perpetrated by young Muslims who didn't feel accepted by the country their parents had moved to either shortly before or after their birth.
"Unable to integrate, some turned toward a half-remembered, half-mythological homeland in search of a firmer, fiercer identity," she wrote. They found acceptance and identity in radicalization, similar to young men who find acceptance in gangs after being rejected by the "good kids."
America could do a better job of helping immigrants assimilate. It's not just about trying to prevent terrorist attacks. Research shows immigrants who have trouble integrating into their new country are likely to end up on welfare and other safety net programs. If we bring someone into the country we want them to be an asset instead of a liability.
Programs can help, but much of the responsibility for helping immigrants rests on Americans willing to become that one English-speaking friend. We need more people who aren't intimidated by language barriers, hard-to-understand accents and different cultural customs or attitudes. We also need to get rid of the stereotyping and ignorance that must make it hard to feel welcome in America (people from Ecuador and Peru, for example, should not constantly hear themselves referred to as Mexicans or discover everyone assumes they pick fruit for a living).
"Most Americans think we are lazy, gangsters, drug addicts, that only come to take their jobs away," a 14-year-old boy told researchers in a recent New York Times story that noted that 65 percent of immigrant children surveyed during the study used negative adjectives to describe how Americans felt about immigrants.
Yet many immigrants are actively contributing to our economy and our society. According to the Migration Policy Institute, of the immigrants over 16 employed in the civilian world in the United States, 28.5 percent work in "management or professional" jobs and 17.9 percent more work in sales and other office occupations. Others are famous athletes, actors, senators, governors, journalists, astronauts and inventors. Immigrants have started or co-founded famous American companies like Google and Levi Strauss & Co.
As we continue to discuss immigration in the United States let's not forget about helping the immigrants who make it into our country be as successful as possible.