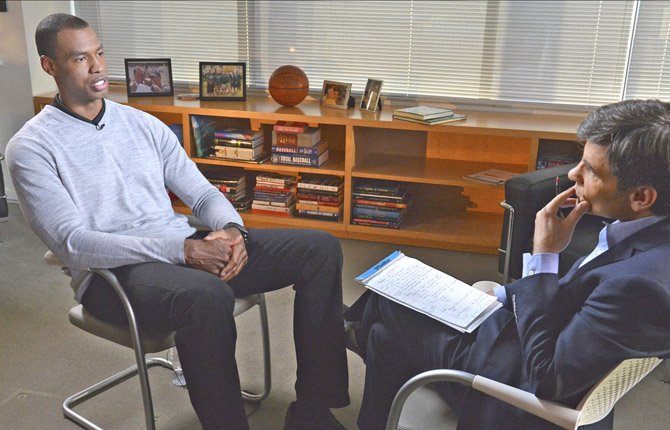 Obama promises to close Gitmo
WASHINGTON (AP) — President Barack Obama says he's going to try again to close down the prison for terrorist suspects at Guantanamo Bay, Cuba.
Obama says he's asked a team of officials to review the issue and will take it back to Congress again. He told a news conference Tuesday he's not surprised there are problems at the facility, where 100 of the 166 inmates are on a hunger strike.
Obama ordered the detention center closed upon taking office, but Congress thwarted him and made it harder to move prisoners elsewhere. Releases and transfers have since become rare, giving detainees little hope of ever being released.
FDA scrutinizes caffeine snacks
WASHINGTON (AP) — Looking for a new way to get that jolt of caffeine energy? Food companies are betting snacks like potato chips, jelly beans and gum with a caffeinated kick could be just the answer.
The Food and Drug Administration is closely watching the marketing of these foods and wants to know more about their safety.
The FDA said Monday it will look at the foods' effects on children in response to a caffeinated gum introduced this week by Wrigley. Alert Energy Gum promises "the right energy, right now."
The agency is already investigating the safety of energy drinks and energy shots, prompted by consumer reports of illness and death.
Michael Taylor, FDA's deputy commissioner of foods, said Monday that the only time FDA explicitly approved the added use of caffeine in a food or drink was in the 1950s for colas.
The current proliferation of caffeine added to foods is "beyond anything FDA envisioned," Taylor said.
"It is disturbing," Taylor said in an interview. "We're concerned about whether they have been adequately evaluated."
Police looking for Spider Man
It looks like Spider-Man does have sticky fingers.
Los Angeles police were searching Monday for a man in a Spider-Man costume who authorities say snatched $6,000 from a tour company office on Hollywood Boulevard.
Hollywood's Walk of Fame area is popular with street performers who dress as movie characters and try to earn tips by posing for photos with tourists.
Officer Chris No tells the Los Angeles Times that several street performers were questioned.
No one has been arrested.
The suspect also made off with credit card receipts.