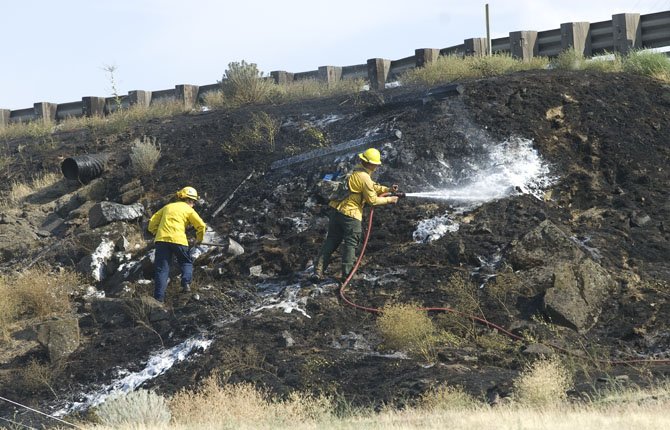 A small grass fire briefly closed First Street Thursday evening as fire crews from Mid Columbia Fire and Rescue and Dallesport Rural Fire Department extinguished the blaze.
The fire was located on the north side of the highway, burning grass and brush between the highway and First Street west of Union, across from Columbia Grain Growers in the vicinity of a railroad underpass.
First Street was closed at approximately 5 p.m., and reopened at 5:45. I-84 was also closed briefly. Cause of the fire was unknown.