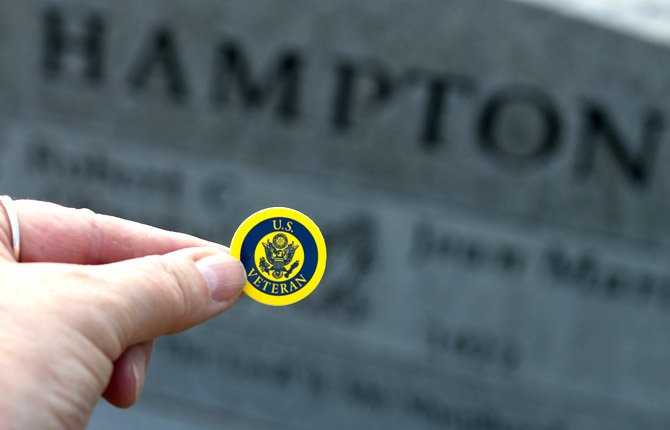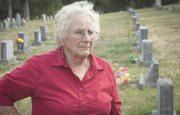 A fraternal organization in The Dalles is taking steps to ensure that flags are placed on the grave of every veteran at two Independent Order of Odd Fellows' cemeteries each Memorial Day.
Veterans of Foreign Wars Post 2471 and Auxiliary volunteers are affixing markers on the headstone of each man or woman who has served in the armed forces. The yellow decals, which are about the size of a 50-cent piece, will make it easier for Boy Scout Troops 395 and 398 to spot the grave of a veteran so a flag can be posted each year to pay respects.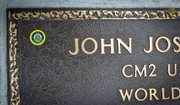 "I feel so bad when people call me and say, 'There wasn't a flag on my husband's grave,'" said Pat Lucas, secretary for the Auxiliary. "These are vets who fought for our country and they deserve to have a flag."
She and Vandee Mauser, president of the Auxiliary, are working with Bob Green, commander of the Post, and want to make sure all veterans are honored from this point on. They are asking for help from community members who have loved ones interred at either the 18th Street or Three-mile Road cemeteries.
"Some of the graves do not say whether or not the person was a veteran so we need to have their families let us know so that we can put a marker on," said Lucas. "We are going to start working on this project next week."
Mauser said the goal is to have every veteran identified at both cemeteries by Memorial Day 2014.
"That is a day set aside to remember veterans and the fact that our freedoms, such as voting, have been protected because of their sacrifices," she said.
Green is a Navy veteran from the Vietnam-era who remembers the abuse that returning troops often suffered at the hands of anti-war demonstrators. For that reason, he has made a personal commitment to do what he can to ensure that those who have served are venerated whenever possible.
"This is another opportunity for us to say 'Thank You,'" he said.
Craig Hector, manager of both I.O.O.F. cemeteries, said he will work with the VFW on its mission. He is keeping several hundred of the new markers in the office at the 18th Street burial ground and will put them on graves specified by a family member as belonging to a veteran.
For more information on the project call Lucas at 541-298-2377, Mauser at 541-993-4300, Green at 541-298-4066 or Hector at 541-296-3557.