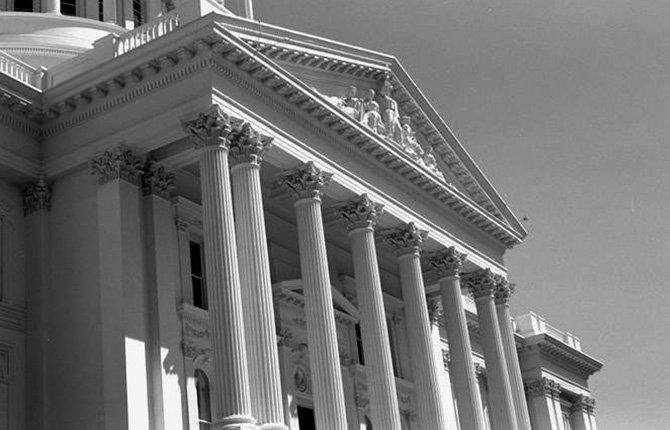 Congress is currently enjoying a recess, but we really wish they had a teacher to tell them they can't go outside to play until they finish their work.
The legislative branch has left a daunting amount of work undone. They didn't pass any immigration reform. They didn't give us a transportation bill or a budget. We still don't know what's going to happen with food stamps or a number of supposedly routine spending bills. And most of those things will be moved to the back burner when Congress returns to session because of a looming government shutdown at the end of September.
Of course, last week Speaker of the House John Boehner said a Congress should be judged on the number of laws it manages to repeal, not pass. But considering lawmakers just failed for the 40th time to repeal the Affordable Care Act, our current legislature doesn't seem to be a big success on that front either.
It's easy to try to place all of the blame with either Republicans or Democrats, and maybe one party does share more blame than the other. But both sides share a portion of responsibility for the dysfunction that has gripped Washington, D.C. like no other time in our nation's history.
So what happened to put the 113th Congress on track to become the least productive in history?
There are a number of answers to that question. One is that politicians are spending less time in Washington, D.C. than ever before. They don't socialize together or form friendships with people on the other side. It's "us versus them" all the way, which is why it seems that most of our current legislators would vote against declaring the sky was blue if they heard their opponent was for it.
Skyrocketing amounts of campaign donations haven't helped much either. What chance does a thoughtfully-worded letter to a candidate have against the fear that angering the wrong special interest group will result in a multimillion dollar opposition campaign? Lawmakers don't care that they only have a 17 percent approval rating as long as the one percent that matters approves.
Then there is the problem of increasingly partisan primaries. A record 46 percent of voters now identify themselves as independent. As the number of people who can vote in the primary elections shrinks, the most extreme elements of a party hold more and more sway.

The problem is compounded by gerrymandering — redrawing the boundaries of congressional districts to increase one party's chance of winning. So much gerrymandering has gone on over the years that star statistician Nate Silver puts the number of House seats that aren't completely guaranteed to go to the same party every time at 88 out of 435 seats.
That means once a candidate wins the primaries by pandering to the fringe elements of their party, they no longer have shift back toward the middle to make sure they beat their opponent from the other party.
It's no wonder, then, that Congress has managed to pass only 22 bills into law this year, most of which were basically useless gestures like naming a bridge after baseball star Stan Musial and modifying the thickness of coins for the Baseball Hall of Fame. Why help improve millions of lives through immigration reform or better food stamp rules when you can haggle over baseball commemoration?
Senate GOP leader Mitch McConnell addressed Congress's low approval rating last week by telling reporters that Americans are reacting to "the fact that we have an economy that is not getting the job done."
It's not just the economy that's not getting the job done.