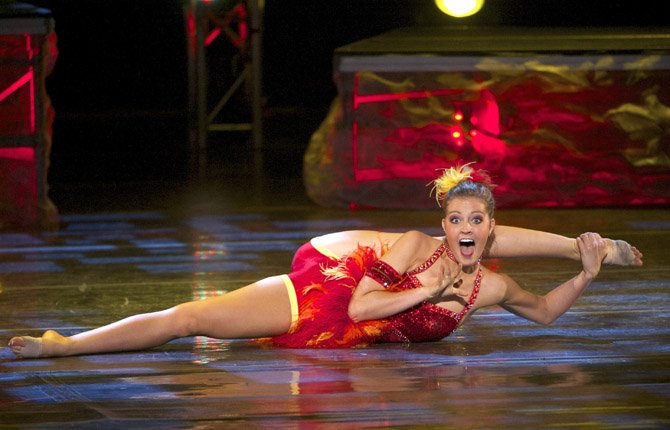 No one from The Dalles will be competing in the next national competition for the title of Distinguished Young Woman, but this year's winner has local ties to The Dalles.
"We're so proud," grandma Dianna Mengis said.
Renard's grandparents, Scott and Dianna Mengis, as well as her uncle Jeff Renard live in The Dalles. Renard herself currently lives in Kennewick, Wash., and represented the state at the competition.
One high school girl from each of the 50 states competed for the scholarship money and recognition that comes from being a Distinguished Young Woman.
"It's really cool. Now I can say I have at least one friend in every state," Renard said of her experience getting to know the other contestants.
Renard walked away from the Distinguished Young Women with more than $30,000 in scholarships after dancing, interviewing and physical fitness-ing her way through three levels of the competion.
Renard said the program is a great opportunity for young women to develop confidence and self esteem. As the winner of Distinguished Young Women she has the opportunity to work with kids and inspire them to "be their best self."
Renard said she feels honored to be able to represent the Distinguished Young Women program in the coming year through public appearances and service opportunities.
"The girls there were the best of the best, so I feel so, so blessed and humbled to be chosen to represent them," she said.
The Dalles has its own local Distinguished Young Women program each spring. This year's local winner was Hannah Hinshaw, a student at The Dalles Wahtonka High School and member of the Riverside Gymnastics team.