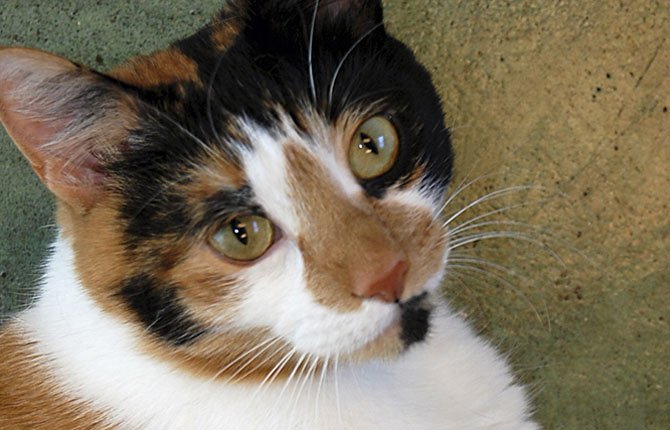 The Dalles — Ayla, a beautiful all-white, five-year-old cat, was found abandoned after someone had shot her. Expo, a petite tortoiseshell, was found scared and soaking wet, up a tree at a construction site. Cici was abandoned and lived under a house deck during some cold winters.
These are just some of the homeless cats featured in Cat-a-Palooza! going on right now at Columbia Gorge Cat Rescue.
Cat-a-Palooza is the rescue organization's drive to find homes for healthy adult cats at reduced adoption fees for a limited time.
"We're spotlighting these adult cats right now because they tend to get overlooked when so many kittens are available this time of year," says CGCR Board President Sally Donovan. "For often-overlooked adult cats, you might be their last chance to have the love and warmth of a home. And they'll offer years of faithful companionship and unconditional love."
During Cat-a-Palooza! adoption fees have been reduced from $50 to $35. The fee helps pay for already performed spay or neuter surgeries, vaccinations, testing for FIV and feline leukemia, and treatment for parasites. The true cost of the surgeries, food, and medical testing and supplies is about $140 per cat, Donovan adds.
Full descriptions of all cats available for adoption can be found at www.gorgecat.org, or email columbiagorgecat@gmail.com, or call (541) 386-2743. Because of the number of homeless cats in need, CGCR does not take in cats that are pets.