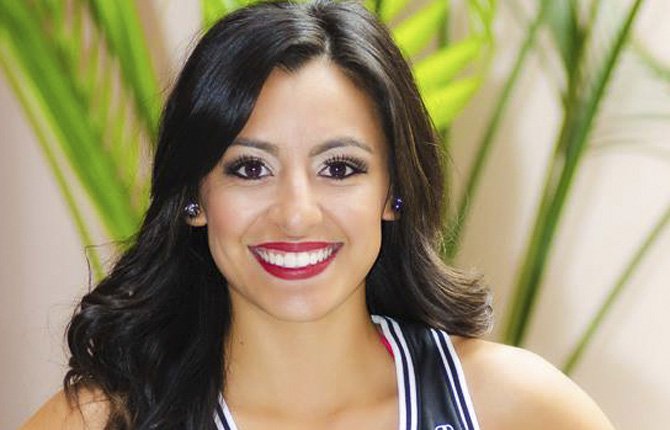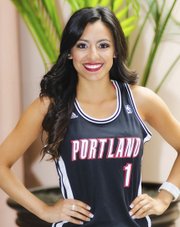 When basketball season returns and residents of The Dalles turn their televisions to the first Portland Trail Blazers game of the season, they might see a face they recognize.
That's because the Blazer Dancers have some new faces on their roster, and one of them is from The Dalles.
"It hasn't really kicked in yet. It's kind of overwhelming," said Andrea (her coach granted permission for the interview on the condition that we only use Andrea's first name for privacy reasons).
The night of the big reveal she found out at the same time as a cheering crowd of fans. She watched nervously as the countdown on the screen went from announcing that there were 16 spots left to announcing there was only one spot left.
"They got down to the last one and it was me," she said. "It was surreal. There were some returners waiting in the seats with me who were really talented, and some new talent that was really good too."
She immediately ran down the hallway the other dancers had disappeared through and was met with open arms by her new coach. She said she'll always remember the cheers of the other dancers as her coach threw open the door to reveal their final teammate.
"The other girls are awesome. It seems like it's going to be a really fun year," she said, noting that she is especially excited at being reunited with one of her former Duck teammates.
Andrea said she tried out to be one of the Blazers' professional performers because she loved being a cheerleader for the University of Oregon Ducks when she was in college and wanted to see if she could take her dancing to the next level.
She could.
She proved her mettle through an audition process that stretched out over more than a month, including a clinic and then three rounds of initial cuts as the dancers demonstrated their technical skills, a hip-hop routine and a jazz routine. The remaining 37 hopefuls were then given more time to learn new routines before beginning the final round of tryouts, which included an interview process.
"We're not just out there dancing; we have to be a role model and have good character and good speaking skills," Andrea said.
She said she will be getting to know her teammates better once she moves to Portland and begins working with them — eight hours a week of practice plus games, which she will juggle in addition to a day job.
Right now, Andrea said what she is looking forward to most is performing. She said it's hard to explain the adrenaline that came the first time she ran into a stadium of screaming Ducks fans, but she knows stepping into the Rose Garden Arena will probably feel just as exciting.
"I think the arena is going to be so loud," she said. "Blazer fans are awesome. I've been to a few games and the fans are so fun."
She said she's a little bit nervous about going back to dancing after spending a year at a desk job, but she has kept her skills fresh while mentoring girls on local cheer and dance teams.
Andrea said she will always love dancing.
"I love how you can make it your own. There are so many styles of it you can't really do it wrong. I love that you can express yourself. But I also love dancing in a team setting. It's impressive that you can have so many different styles and everyone can come together cohesively," she said.