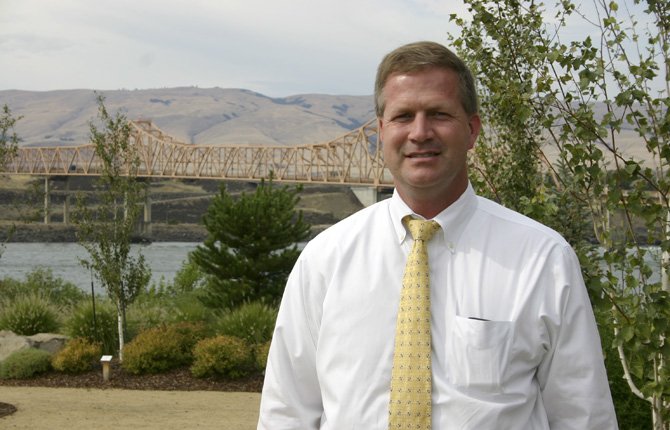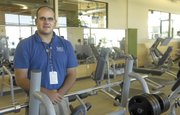 As official sports practices loom less than two weeks from now, athletes are being supported not only by coaches, parents and fans, but by a comprehensive sports medicine program designed to help them keep fit, avoid injuries and get the treatment they need if they do become injured.
Dr. Mark Cullen is the sports medicine doctor at Water's Edge and has played a key role in creating a multi-disciplinary sports medicine program for three area high schools, The Dalles Wahtonka, Dufur and Goldendale.
"I went into sports medicine because, number one, I like sports, and number two, I like working with teen-agers and athletes," Cullen said.
He worked in sports medicine in Atlanta, Ga., for 15 years before moving to The Dalles to be closer to family and give his own children an opportunity to grow up in a smaller community.
Brandon Strizich is director of fitness and wellness at Water's Edge. He oversees the athletic trainers who will now be working on-site at the three high schools, to work with the sports teams.
"In terms of sports medicine, it's a three-pronged approach: prevention, safety and conditioning," Cullen said.
At TDW, they'll also be teaching sports-related physical education classes, including fundamentals of weight lifting, introduction to speed and agility, and introduction to sports metrics, which can help players avoid knee injuries, Cullen said.
"They're geared toward athletes, but also kids who are just interested in fitness," Strizich added.
"To get athletes to be more athletic, weight training is fundamental," Cullen added. "They'll see more success on the field and in preventing injuries."
Trainer Matt Eby will be teaching the classes, with a couple of other trainers as back-up.
"One of the nice things about the classes is the incorporation of yoga," Strizich noted. "We'll be tackling all the issues from different directions."
One athletic trainer will be assigned to each of the schools: Susan L'Hommedieu at Dufur, Tara Kloker at Goldendale, and Lauren Miller Tenn, who was recently hired to work at The Dalles Wahtonka.
"It's going really well," Cullen said. "In spring of last year, we taught three classes and we're increasing that to six classes this year. We're working closely with [Principal] Nick Nelson and the new athletic director [Mike Somnis]."
Trainers and Dr. Cullen will also be supporting players at games and practices in all sports, Cullen noted. Fall is a busy season with football, volleyball, soccer and cross country.
"We're going to be involved in all of those," Cullen said, at varsity and JV levels, adding that there will generally be a physician on the sidelines, and a trainer will travel with the teams.
Having a medical professional on site will mean some injuries may be treatable on the sidelines, with a follow-up check at the clinic.
The program will also include a focus on sports concussions, which have taken center stage in sports health news of late, noted Cullen. Based on the program Cullen worked with in Atlanta, the local program will require athletes to take a baseline test so that health officials will have a comparison to draw from in the event of an injury.
The goal is to make sure the athlete is not only fit enough to play and compete, but also successful in the classroom. Normal recovery can take up to six weeks and in some cases much longer, Cullen noted.
"You can't rush healing," he said.
Cullen said he will also be offering guidance to help reduce the risk of injuries on the field and in training. For example, he said if the school sees a trend of injuries in the weight room, more focus will be put on improving weight room technique.
Cullen estimates that the equivalent of 3½ employees are devoted to sports health at The Dalles Wahtonka alone.
Overall, the school sports medicine program represents a $100,000 investment by Mid-Columbia Medical Center at The Dalles Wahtonka and $50,000 each at Dufur and Goldendale.
"They are putting a lot of money up to support kids and the educational process," Cullen said.
The program will also be offering opportunities for students to study alongside the trainers, with an eye for future careers in sports medicine.
"We're promoting the next level of people going into fields like physical therapists, personal trainers and sales," he said.
The ropes course at TDW is also on the Water's Edge group's list of opportunities, Strizich noted.
"We are working with the director to reopen the ropes course and finding funding for refurbishing it and getting a couple of instructors certified," Strizich said.
The course can be used for team-building not only for school use, but for hospital use, too, he said.