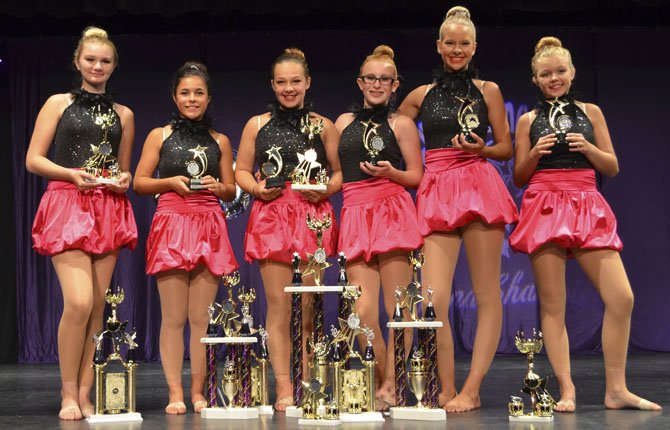 The Dance Club Academy of The Dalles competed in tap, jazz, and contemporary dance this past weekend at the convention center in Seaside.
This was a competition they qualified for earlier in the year at Portland.
"I would like to praise my dancers for coming together as a family and supporting each other," said choreographer and director Kristi Maley. "It takes a lot of work to keep practicing during the summer, but if they do not do it, they will not stay competitive. So they come in with good attitudes and try to improve every time. We compete against dancers that dance every day, so it is important for the dancers when they are in the studio to work hard and not lay off during the whole summer."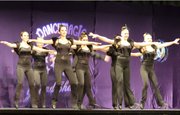 The DCA kids work for six months in the summer to perfect their dances and improve their technique to get ready for this competition, Maley said.
The Dance Club is located next to The Dalles Fitness and Court Club and offers competitive and non-competitive classes for young people ages 3 to 19.
Results:
First place in tap and jazz, beginning division: Tora Timinski, Maddison Malcolm, Elizabeth Olivan, Kaitlynne Vassar.
First place and high score duo Elizabeth Olivan and Meli Avila.
First in jazz and second in tap, intermediate division: Jordyn Hattenhauer, Anna Singhurst, Electra Wickersheim, Lauryn Belanger, Sydney Fransen, Evan Despain, Riley Brewer, Sophia Pullen, and Ella Morgan
First in Jazz and first in tap: Kamrey Fransen, Lorelay Berry, City Mains, Gillian Wolf, Hannah Kortge and Meli Avila.
First-place solo, City Mains; second-place solo, Hannah Kortge; third-place solo, Lorelay Berry.
First-place jazz arts duo, highest score overall and $300 cash: Jessika Nanez and Abbey Helseth.
First-place solo, and third-place high score overall in the advance division and $75 cash award: Jessika Nanez.
High score in jazz, advance division: Jessika Nanez, Abby Mains, Abbey Helseth, Ally Lutgens, Tianna Smith, Autumn Ringer. The same group also won first- place tap and first-place jazz in the advanced division, and second-highest score overall.
First-place tap and first-place jazz in the accelerated advance division: Taylor Sugg, Lilli Chance, Alyssa Valles, Lauryn Despain, Delaney Schanno, Destin Ramsey, Ale Pena, Keana Woods, Kristin Pitt, Alissa Pastor, Alexis Pastor, Sydney Langer, and Aubrey Hansen, Amanda Cimmiyotti and Emily Chance 2nd place solo Aubrey Hansen.
High score, accelerated advance division: Ale Pena, Aubrey Hansen, Lauryn Despain, Amanda Cimmiyotti, Taylor Sugg, Destin Ramsey, Delaney Schanno, Kristen Pitt and Lillia Chance. This group also placed first in the accelerated advance tap arts division.
For more information call The Dalles Fitness and Court Club at 541-298-8508 or email kristi.maley@
gmail.com. Fall session starts the week of Sept. 8.