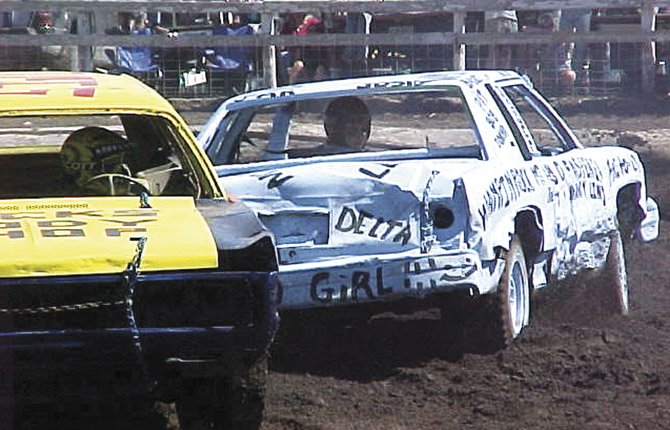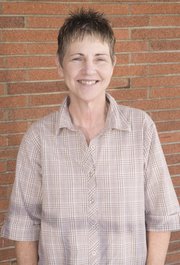 Judy Ewing remembers tagging along to the Wasco County Fair with her big brother and sister Paul Treanor, now of Salem, and Donna Wallace, now living in Dufur, until eventually she was old enough to show animals at 4-H too.
"We all showed pigs," Ewing said. "Back in the day, I was able to take a pen of three plus two singles. The money was good. We would get up early each morning to take care of our animals and it seemed like it was always a hot day. We had so much fun at the fair with the dog show, horse shows, Family Fun Day, rodeos and entertainment. As I got older, I enjoyed watching my nieces and nephews show their animals and go to auction for their sales."
From that promising beginning, Ewing has maintained a love of the annual Wasco County Fair and this year the fair is loving her back as the official 2013 grand marshal. She'll be there, as usual, visiting with family and friends, who meet in front of the commercial building Thursday evening to catch up and enjoy the fair food.
Ewing has owned and operated the Wamic store since 1986, but her association with the place goes back even further. Ewing grew up in Wamic and after graduating from high school in Maupin, she went to work at the Wamic store under former owner Alan Frame.
She worked for several years at Mt. Fir Lumber Company in Tygh Valley, but she kept suggesting Frame sell the store to her. Finally, in 1986 he agreed and she has been operating from the heart of Wamic ever since.
"I meet a lot of nice people through the store," she said, "and with Pine Hollow and Rock Creek, I meet a range of people."
One of Ewing's claims to fame is that she competed as one of the few drivers in the demolition derby for about five years, starting her career at the Wasco County Fair.
Like many an exciting endeavor, her derby run started with a bar bet.
"Mike Sofich and I were sitting at the bar on night drinking and we bet who could get the most sponsors," Ewing said. The sponsorships led to the driving, although Ewing didn't do the other jobs involved with demolition derby, like working on the pit crew.
"I had it easy, I just drove," she said. "You've got to have a pit crew. You've got to have sponsors to help pay for the derby car. It takes a lot of time and a lot of work."
Ewing hung up her derby helmet a few years ago, but her son, JD, who works with her at the store, still competes, although he is sidelined this year with a broken arm.
"My two nephews, Rob and Richie Wallace, they drive," Ewing said — and they had little mercy for their aunt during her driving days.
The derby, held Sunday of fair week, continues to be one of the most popular events at the fair, drawing a loyal crowd every year, many hitting their seats at 11 a.m. for time trials and not leaving until the 1 p.m. main event concludes.
"It gets a big turnout," Ewing said.
One of Ewing's other claims to fame happened long ago and has nothing whatsoever to do with the fair. It's a story her friend, Merle Hvalka, is particularly fond of telling, but Ewing herself shared it during her interview.
"I was born in the back seat of a 1956 Ford station wagon," she said.
It would be understandable to think the auspicious event happened in Wamic, since Ewing has lived her entire life there, but that wasn't the case.
Ewing's grandmother and grandfather lived in Portland and her mother, who had given birth to two large babies in the past, had visited the doctor and received shots to help hasten the delivery. It worked a little faster than expected, so Ewing's father rushed to drive her mother to the hospital.
"A cop pulled Dad over and Dad told him his wife was having a baby and they had to get to the hospital," Ewing said. "The cop said, 'OK, follow me.'"
Somewhere along the way, Ewing's father's path diverged from the officer's and he ended up arriving first at the hospital — but not soon enough. Ewing's mother delivered in the car, just outside the hospital.
"Merle always told me, if I found a 1956 Ford station wagon somewhere, he would help me restore it," Ewing said.