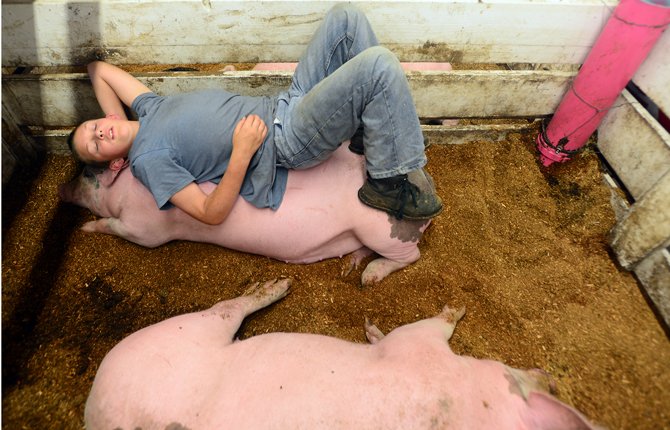 Let's start with simile practice: The new Hatfield-Dowlin Football Performance Center at the University of Oregon is to its college football rivals what the Death Star is to the planet Aldoran and the Rebel Alliance in the oldest "Star Wars" films: a looming promise of annihilation.
It should leave no doubt in the minds of football fans everywhere that the University of Oregon is deadly serious about football.
The adjectives to describe this edifice just keep coming: Impressive. Awe-inspiring. Extravagant. Imposing. Grandiose. Lavish. Exorbitant. Incredible.
It might be forgiven if an individual were emotionally torn in response to the facility.
On the one hand, it's a testament to one man's American Dream. The facility was substantially financed by Nike founder Phil Knight, who got his start at the University of Oregon. Knight, a track runner for the Ducks, launched Nike with a legendary
U of O track coach, the late Bill Bowerman.
Knight is the stuff college fables are made of: a billionaire alumni who started with an idea and a degree and went on to massive success.
Knight's big contributions for athletic centers draw the largest share of attention, but as the university's most financially successful alumni, he has also made large contributions on the academics side. The library and law school both are examples of major donations.
Knight is doing what college alumni should do: give back according to the means that their alma mater helped them attain.
Looking at photos of the massive performance center, it would be easy to see why a star-struck high school football phenomenon might be dazzled enough by the luxury to sign on with the Ducks in the hope of creating his own American Dream.
On the other hand, the reek of decadent excess is hard to ignore, from the 64 wide-screen televisions that loom overhead in the lobby, to the war room that most likely outdoes the one at the nation's capital, to the lavish "grotto" where coaches go to relax.
It's a perfect example of supporting someone in the style they would like to become accustomed to.
But it's also an example of the addage, "Rank hath its privileges."
The definition of "collegial" is working together as a group of equals. That's the essence of college life, starting out together to learn and grow as equals.
But when athletics factors into the scene, conditions become anything but collegial.
Treating college athletes like professional superstars is one reason young priorities get distorted. Athletes learn they are exempt from the usual restrictions.
Like children without strong parents, they can develop a pattern of bad behavior as a result of the lack of limits put upon them.
College is a place where students should have a chance to learn that life is about more than riches.