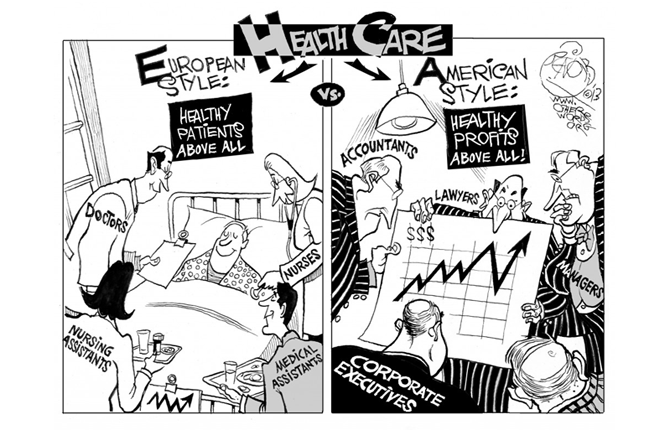 As the Oct. 1 start date for open enrollment in the Affordable Care Act's health insurance exchanges looms, Obamacare is back in the news.
For consumers, it's hard to know how to sort through the confusing — and often conflicting — headlines concerning the health care overhaul.
For example: Is Congress really exempting itself from the Affordable Care Act?
Sort of, although not in the way many Americans believe. When the Affordable Care Act was passed, Senator Chuck Grassley (R-Iowa) inserted a provision requiring Congress members and their staff to buy their insurance from the health care exchange. The idea was that lawmakers would be motivated to make sure the exchange worked well and offered plans that were both affordable and of good quality. It was a great idea.
However, like many large employers, the government's benefits package includes subsidizing a part of their employees' premiums each month. And eventually Congress realized the health insurance exchanges, which are meant for people who don't get insurance through their employers, weren't set up for those kinds of contributions.
Since lawmakers and their staff make too much money to qualify for planned tax credits toward insurance costs, Congressional staffers were going to be responsible for paying the entire cost of their health insurance themselves, a burden the Affordable Care Act is trying to remove from as many Americans as possible.
Last week the administration clarified that, although Congress and staff must still choose their plans from the exchange, the government can continue to kick in money to subsidize the premiums.
That seems fair enough. The compromise keeps lawmakers and their staff invested in the quality of the health care exchanges meant for the previously uninsured while also not denying them a benefit that Americans working for other large employers often enjoy.
It's easy to see why so many conservative bloggers and pundits have been confused about the issue. Many Americans still believe that the Affordable Care Act sets up a government health insurance program that everyone must join. They don't realize that those who have insurance through their employer can keep it, and those who don't will be shopping in the exchange — envisioned as a transparent, competitive marketplace of private insurance policies.
In the coming months, before the biggest components of the Affordable Care Act come into play in 2014, it is important to get educated about what exactly the law means for you.
Some of the components of the law are good news.
Some people will get rebates and tax refunds to help fund their insurance costs. Young adults can now stay on their parents' insurance until the age of 26. Those with pre-existing conditions ranging from genetic disorders to pregnancies will no longer be denied insurance coverage. More seniors are getting a discount on prescription medicines. Those with expensive illnesses no longer have to live in fear of the day they hit their "lifetime limit" and get kicked off of their insurance.
However, there are also predicted negative effects of the law that people should be aware of.
Insurance premiums have already gone up, although some provisions that come into effect in 2014 should help push them down again. Some employers might choose to go with cheaper, lower-quality plans they find in the exchanges.
As more businesses are required to provide insurance for their employees, some costs will inevitably be passed on to workers or consumers. Increased taxes on drug companies and medical device manufacturers will also likely be passed on to consumers.
Many of the law's effects are still unknown. Some studies say the law will increase the deficit by billions, others say it will reduce it by billions. There are also disagreements over whether the average American will have better or worse health care for the same price when all is said and done.
For now, at least, the Affordable Care Act is here to stay. Everyone should find out what that means for them.