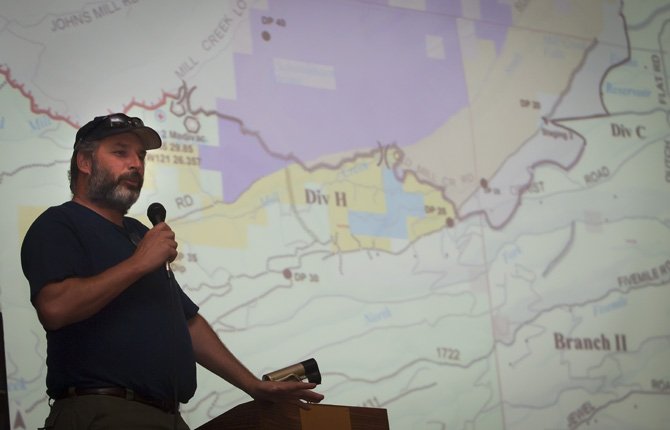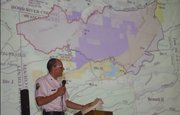 Fire managers spoke of the Blackburn Fire in the past tense during a community fire meeting Saturday night, Aug. 24, at The Dalles Wahtonka High School. The structural threat is over, task forces have been released, and the safety of area homes is once again the official responsibility of Mid Columbia Fire and Rescue.
"I knew about the famous winds of the gorge," said fire operations manager Marvin Vetter, "but I didn't know they could blow in so many directions at the same time. I'll remember this fire for a long time."
"That was a tough fire," added Oregon Department of Forestry official Tom Fields.
"We will be watching it, moping up, we have a contingency plan (if the fire returns)," said Fire Chief Bob Palmer. "We have good people out here." Residents should take the time to prepare their property and create a good, defensible space around their homes, and should prepare themselves as well, he added. "We still have September and October."
The Mount Hood National Forest will remain closed in the area of the fire, which was 25 percent contained at the time of the meeting, although that percentage was going up continuously, fire managers said. Fire danger throughout the Pacific Northwest remained high.
Fire ground crews will soon be shifting away from a 24/7 cycle to day shift, giving them a chance to rest and recover from the fire.