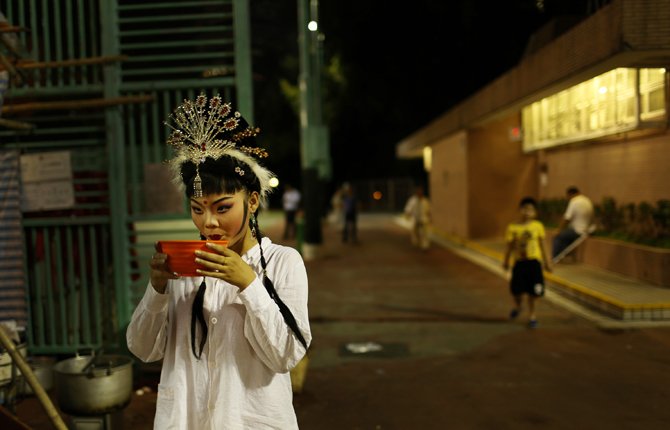 State's tax battle turns intense
JEFFERSON CITY, Mo. (AP) — Millions of dollars spent broadcasting ads. Alarming fliers and phone calls targeting homes. Politicians barnstorming from one press conference to the next.
By most measures, Missouri appears in the midst of another high-stakes election — except there is nothing on the ballot this year.
The massive campaign is meant to persuade — or dissuade — a few wavering Missouri lawmakers who will decide in September whether to override the governor's veto of the state's first income tax cut in nearly a century.
The Missouri battle is one of the most the intense yet in what has become a nationwide offensive by conservatives in state capitols to slice the income taxes that for decades have formed the financial foundation for government services ranging from public schools to prisons. They contend the tax cuts are the path to economic prosperity. Others forecast financial ruin.
Widows of slain describe losses
FORT HOOD, Texas (AP) — One of Angela Rivera's saving graces after her husband was gunned down at Fort Hood was his voicemail greeting. For years after Maj. Eduardo Caraveo was killed in 2009, Rivera had his cellphone kept active so she could call it and hear his voice telling her to leave a message.
Then, one day, it disappeared when the cellphone carrier upgraded its systems and required users to tape a new greeting.
Rivera was among a dozen widows and soldiers who provided a picture of overwhelming grief and attempts at recovery, as military prosecutors began to try to persuade a jury that Maj. Nidal Hasan deserves a death sentence.
As many as seven more people got the chance Tuesday to tell jurors how Hasan changed their lives forever.
The jury of 13 military officers must be unanimous to condemn Hasan. Prosecutors will try to prove an aggravating factor, one possible factor under military law is the killing of multiple people, and present evidence to show the severity of Hasan's rampage at a medical building on this Texas Army post nearly four years ago.