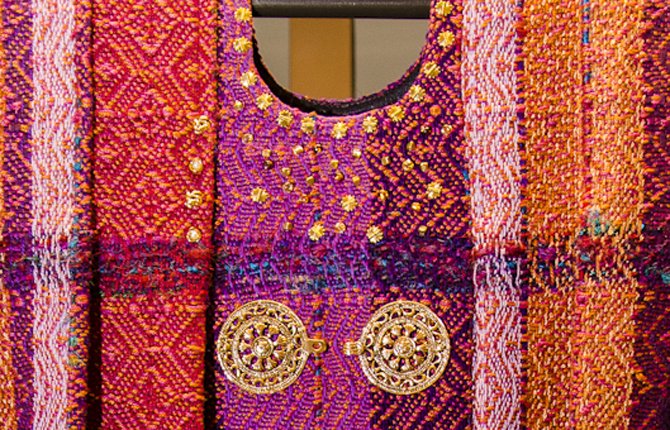 The Dalles — Columbia Fibers Guild presents "Threads to New Worlds — A Collection of Fiber Arts," opening Tuesday, Sept. 3, at The Dalles Art Center.
The show, juried by Nancy Hoskins of Eugene, contains 30 pieces plus display pieces of fiber art, created by 24 artists. The exhibit can be viewed through Sept. 28 during business hours, Monday through Saturday, 11 a.m. to 5 p.m.
Weaving Guilds of Oregon (WeGO), was formed as a statewide organization in 1982, to share information, resources, education and promote fiber art throughout the state, and every 3-5 years, the Weaving Guilds of Oregon, (WeGO) sponsor a year-long traveling exhibit of fiber arts.
Today's fiber artists continue to pursue the ancient art of weaving: Making wool yarn into rugs, silk and the new synthetic fibers into scarves and garments; cotton and recycled fibers and items into wall hangings and other items specially designed by the artists.
Opening reception is Thursday, Sept. 5, from 5 to 7 p.m. with Debra Jones as hostess. The public is welcome. Meet the many artists and fiber enthusiasts.