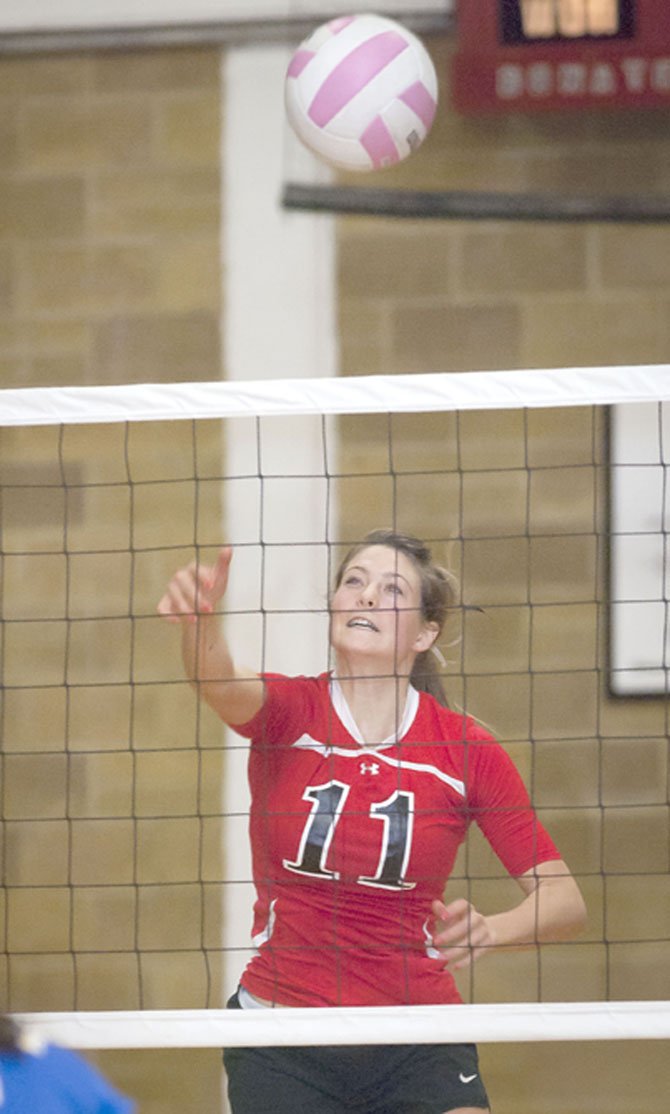 On Tap
FRI., AUG. 30
Prep Football
TDW at Madison, 7 p.m.
Eight-Man Classic in Dufur
Sherman vs. Perrydale, 4 p.m.
St. Paul vs. Camas Valley, 7:30 p.m.
SAT., AUG. 31
Eight-Man Classic in Dufur
Crow vs. TBA, 10 a.m.
Yoncallas vs. Hosanna, 1 p.m.
Lowell vs. Triad, 4 p.m.
Dufur vs. Cove, 7:30 p.m.
Volleyball Jamboree in Dufur
SWC, Sherman and Dufur at Ranger Jamboree, 9 a.m.
TUES., SEPT. 3
Prep Boys Soccer
TDW at Clackamas, 7 p.m.
Prep Girls Soccer
Mac-Hi at TDW, 4 p.m.
Prep Volleyball
Redmond at TDW, 6:30 p.m.
THURS., SEPT. 5
Prep Boys Soccer
Barlow at TDW, 4 p.m.
Prep Girls Soccer
TDW at Centennial, 7 p.m.
Prep Volleyball
TDW at Oregon City, 6:30 p.m.
Trinity Lutheran at SWC, 5 p.m.
FRI., SEPT. 6
Prep Football
Imbler at Dufur, 7 p.m.
Prairie City at Sherman, 7 p.m.
TDW at Benson, 7 p.m.
Prep Volleyball
Imbler at Dufur, 4 p.m.
Dufur — Just breaking the seal on the season was a good way for the Dufur Rangers to gauge how powerful they could be in the regular season and beyond.
The Lady Rangers lost in four games to a gritty Weston-McEwen group and then pulled off a dominant three-game sweep over defending 1A champion Powder Valley Thursday in non-league play in Athena.
In the opener, Dufur and Weston-McEwen hit the hardwood with four closely contested matchups where a 4.25-point margin made the difference.
The Tiger Scots jumped out ahead early in the first set with a 25-22 winner, and then the Rangers battled back to even things up at 1-apiece after the most lopsided outcome, 25-18.
Weston-McEwen grabbed a 2-1 lead with a 25-20 score, and dropped the hammer on the heels of a tight 25-23 decision to post the win.
Taylor Darden notched 10 kills and two aces, and Kathryn Johnson hit home on two kills, 1.5 blocks and six digs.
Teneille McDonald had an all-around effort with nine kills, six digs, four blocks and two aces.
All told, the Rangers posted 23 digs, eight blocks and six aces on 93 percent serving.
Dufur had 24 kills, but committed 20 hitting errors for a 76.5 percent average.
"We didn't pass as efficiently as we needed to help us win the close sets," said Dufur head coach Kelly Darden of Thursday's match against Weston-McEwen. "There were some great plays and rallies during the match, which is great to have this time of year, so we can work on things before we play Imbler."
In the nightcap, the Lady Rangers shrugged off the opening loss and it showed against Powder Valley.
Taylor Darden and McDonald combined for 13 kills, seven digs and five aces for a three-game victory.
Dufur sent its message early on with an eye-opening 25-5 performance, and the final two sets were a little closer, but the Rangers ran away by scores of 25-16 and 25-15.

Ferres picked up a team-high seven digs, Kathryn Johnson had three digs and three kills and Kyla Johnson hit on two aces and two digs.
Overall, coach Darden liked the pace her squad played with against the Lady Badgers.
"We passed better against Powder Valley and served tougher as well," the coach said. "It was nice to see the girls bounce back and beat the defending state champions."
At least with this effort, the Rangers can devise a game plan to iron out a few details in time for the meat of their schedule.
Kathryn Johnson said that is one of the aspects.
"Our goal is to leave every match feeling like we tried our best," she said. "Whether we win or lose, we want to leave the court feeling like we encouraged each other to the best of our ability, we went to every ball to the best of our ability and we leave the court knowing that after every match."
Dufur hosts its annual Ranger Jamboree starting at 9 a.m. Saturday.
After that, the Rangers play host perennial powerhouse Imbler on Friday, Sept. 6 at 4 p.m.