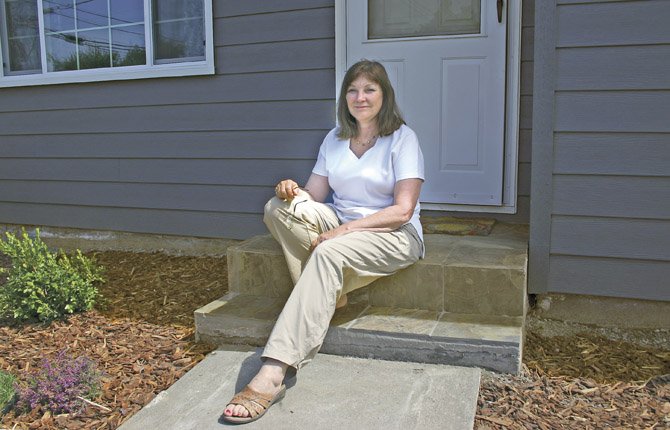 "Addictive" may not be quite the word most people would apply to employment in the low-income housing industry, but that's how Ruby Mason, retiring executive director of the Mid-Columbia Housing Authority describes her job.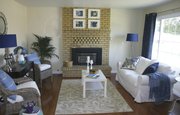 Mason has a keen understanding of what is at stake.
"I think seeing the difference housing can make in people's lives — it's really that foundation we need for all other social services to be effective — it matters," she said, tears welling in her eyes. "You see so much need out there and to be part of that in some way is challenging, but rewarding as well."
Mason started with the housing authority in July 1980. She had received her first experience in the industry working for the Jackson County Housing Authority in Illinois. After relocating to The Dalles with her husband, Dave, she went to work for the law office of Phipps, Dunn and Mobley, but soon returned to her passion for housing.
"I remember Ruby as a person who would have been welcome to stay on at Phipps, Dunn & Mobley," said Keith Mobley. "She had excellent qualifications, as proven by her move on to positions of greater responsibility. Those were good years for that office, and she made a strong contribution during her too-brief stay.
"I took over and we had at that time 150 Section 8 units and three staff people — myself, an inspector and a receptionist funded partly by the Job Training Partnership Act," Mason said. "We couldn't afford to hire someone full-time."
The federal Section 8 program began in 1975 as a way to help low-income families, elderly people and people with disabilities to rent decent, safe and affordable housing. The largest Section 8 program is the Housing Choice Voucher Program, which helps pay the rents and utilities of about 2.1 million U.S. households. Mid-Columbia Housing Authority administers the program in Wasco, Sherman, Hood River, Klickitat and Skamania counties.
"Now we have 821 Section 8 vouchers," Mason said. "Multiply that by three and that's the number of people we are serving."
In recent years, funding to serve those people has become a perennial challenge.
"What happened is, in the Bush Administration we changed to a budget-based form instead of helping this many families," Mason said.
Since then Mid-Columbia Housing has received a flat block grant and must serve as many families as it can from that amount.
"The problem is, rent is up. Utilities are up. Wages? Not so much," Mason said, and cost of living increases just don't keep pace. Now the agency is only able to serve about 90 percent of the need.
An estimated 5 percent federal sequestration cut this year, on top of a 10 percent administration cut last year mean even greater challenges in serving the local population, Mason said.
"We've just been in the office brainstorming to see what we can do," she said. "None of the solutions are anything I would like to do. We have to figure out a way to reduce our portion of the rent and increase the family's portion."
That could mean changing occupancy standards, for example, requiring more people to be part of the household before they can be eligible for a larger dwelling.
"These are things we have to do to stretch our money," Mason said. "Otherwise, we're just ratcheting things down further."
Mid-Columbia Housing has faced other challenges over the years, Mason said.
In the 1980s and 1990s, the housing market went crazy and prices inflated in response to the huge popularity of windsurfing simply wasn't available.
So the housing authority went into the housing development business, forming Columbia Cascade Housing, a nonprofit organization aimed at developing new units of affordable housing. But their first housing development wasn't in Hood River.
"The first grant we got was donated by a retired person in Mosier who left a big portion of his estate to senior housing," Mason said. "The Elders of Mosier Valley contacted us."
Mosier Creek Terrace was the result. The complex continues to provide housing for the older residents of Mosier.
Since that time, Columbia Cascade has developed 357 units of affordable housing around the Mid-Columbia, most for people with special needs, but some serve as workforce housing, too.
The outcome is evident in The Dalles landscape in East Hill Village on the east side of town and Casa Loma to the west, among others.
The agency is working to acquire land for its next development, Heritage Heights, which is planned to be built across West 10th Street from The Springs at Mill Creek.
"We rely on community partners quite a bit when we provide housing for people with special needs," Mason said.
For example, they work closely with Senior Services when providing housing for the elderly, and with Mid-Columbia Center for Living on housing for the mentally ill, so services can be brought into the housing complexes.
Mason has seen plenty of moments she can look back on with pride. For example, Columbia Cascade Housing won a national award for affordable housing from the National Association of Housing and Redevelopment for its Hood River Crossing development which involved some unique partnerships.
"Hood River Crossing was the first project funded in more than 10 years," Mason said. "At the time low-income tax credits were in the toilet. And if a bank couldn't see a project from their bank tower, it wasn't going to get funded."
Columbia Cascade got a unheard of four projects funded that year (2009), Mason said, including a Cascade Locks project for the elderly, the only project for the elderly in Oregon funded that year.
The impact of all this new housing is significant, Mason says: More construction jobs in the community. More household stability, giving children a better opportunity for success. People have a place where they can get medications, also providing more stability.
"When people are better housed and stable, everybody benefits," she said.
Mid-Columbia Housing also helped save affordable housing units operated by HOPE (HOusing for PEople) in Hood River, when that organization went out of business. The HOPE properties had been in decline.
"We desperately didn't want to lose that housing," Mason said. "So we worked with Oregon Housing and Community Services, USDA Rural Development and HOPE and we were able to preserve 24 units at Wy'East and 54 units at Rio Bella."
In recent years, Columbia Cascade Housing has also focused on housing literacy. Before the collapse of the sub-prime mortgage industry in 2007 and 2008, the nonprofit had formed the Housing Resource Center to offer home owner counseling. Dave Peters, in charge of housing and community development for the organization, teaches classes on the ABCs of home buying.
"It's always busy," Mason said. "That's part of what I like, too. It's always varied."
Mason expects to see a new director in place sometime this month, though she will be staying on until the end of the year to help with the transition.
But leaving Mid-Columbia Housing Authority and Columbia Cascade Housing won't put an end to her passion for housing.
"I want to stay in housing," Mason said. "I do have a real estate license and I've been dabbling in that."
One of Columbia Cascade's most recent projects, a house intended for workforce housing at 1712 Trevitt St., let Mason put one of her other interests to work. She staged the house for its open house in August.
"I've worked on my parents' house and my daughter's condo," Mason said. "I've got the bug. I like to see things maximized to their best potential. It's fun for me, like a hobby."
She envisions using that hobby to help people get their homes ready for sale "or even working on a crew somewhere," she said.
Mason has no plans to leave Mosier, where she and her husband live, and she expects to continue to be active within the area.
"I feel so privileged and honored to have been able to be in this position and be able to work with so many wonderful people in the community," Mason said. "It's a blessing, really."