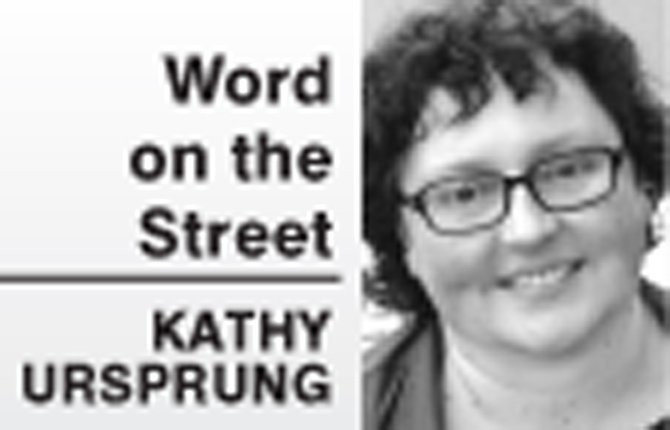 The Dalles — If they hadn't before, they are now: Even if some of the Christmas light displays went up before Thanksgiving, we are now in the full-fledged Christmas season. A couple of local businesses have announced special activities in honor of the season:
Ladies night: Sawyer's True Value hosts a Ladie's night gift-shopping event Wednesday, Dec. 11, from 7 to 9 p.m.
"This will be the fifth year we have done Ladies' Night," said owner Jared Sawyer. "One of the really fun parts of this event is that there will be some other local businesses at Ladies' Night showing off their products, demonstrating their services and giving away door prizes. The benefit to the shoppers is that they get to see some of the new and special things that local businesses have to offer in one spot. It has the feeling of a holiday bazaar. Oh, and husbands, brothers and sons are invited, too."
A free, reusable shopping bag that women can fill at a discount is also part of the fun along with refreshments and door prizes. Locally owned since 1940, Sawyers is located downtown at 500 E. Third St.
A necklace for a cause: Maurices is asking its shoppers to help spread hope all year long with a special necklace that benefits the American Cancer Society. The 2013 holiday necklace includes three necklaces packaged together and comes in both silver and gold. Retailing for $12, the company will contributed a minimum of $6 from the sale of every necklace to the fight against cancer. The company hopes to raise more than $400,000 for the cause through the holiday necklace promotion.
Vintage fairwell: Dry Hollow Vineyards has closed up shop. Their last day of operation was Nov. 30 and owners Bridge and Eric Nisley will no longer be selling alcohol after the first of the year, said Eric.
"It's a fun business," said Eric. "We had a really great time and met some amazing people in the last 10 years. We are just simply ready to not be involved in retail sale or sale of wine for a while." The Nisleys will continue to sell their grapes, but will not be making wine. They are looking forward to having some weekends free for a change. "Actually, we're thinking about going wine-tasting ourselves," Eric said, adding that he and Bridget have enjoyed supporting the community at different events.
"For Bridget and myself, I'd like to thank the community for all their support over the last 10 years."