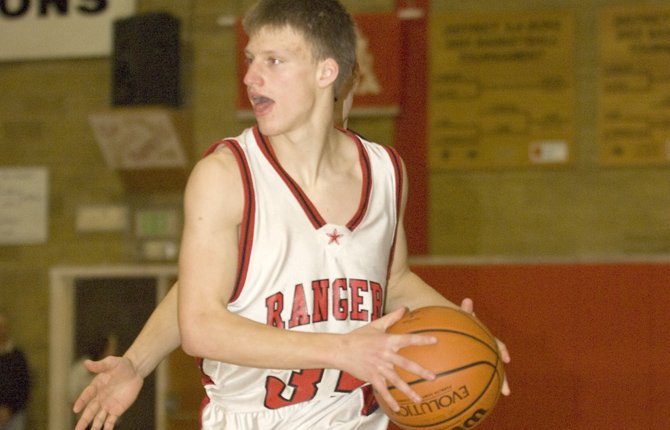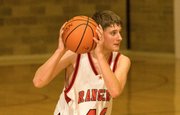 Dufur — When looking at his current varsity roster, Dufur head coach Tony White likes the many dynamics in place from top to bottom.
Schedule
Host Ranger Tour..3 p.m., Dec. 6
Host Ranger Tour..1 p.m., Dec. 7
Host Culver .....7:30 p.m., Dec. 13
at Lyle ...............7:30 p.m., Dec. 17
Host Echo ......7:30 p.m., Dec. 20
at St. Paul .........2:30 p.m., Dec. 21
at Portland Lutheran Tournament ............................Time TBA, Jan. 2
at Portland Lutheran Tournament ............................Time TBA, Jan. 3
at Portland Lutheran Tournament ............................Time TBA, Jan. 4
at Griswold .......7:30 p.m., Jan. 10
Host Nixyaawii .....5 p.m., Jan. 11
at Horizon ..........7:30 p.m., Jan. 17
Host C. Chr. ....3:30 p.m., Jan. 18
at C. Chr. ...........7:30 p.m., Jan. 21
Host SWC ........7:30 p.m., Jan. 24
at Condon ..........5:30 p.m., Jan. 25
at City Chr. .........6:30 p.m., Jan. 28
Host Sherman .7:30 p.m., Jan. 31
Host Horizon ....7:30 p.m., Feb. 4
Host Arlington ..7:30 p.m., Feb. 7
at Sherman ..........4:30 p.m., Feb. 8
at SWC ...............7:30 p.m., Feb. 14
Host Ione .........5:30 p.m., Feb. 15
District Tournament at Hermiston .........................Time TBA, Feb. 20
District Tournament at Hermiston .........................Time TBA, Feb. 21
District Tournament at Hermiston .........................Time TBA, Feb. 22
As the Rangers' first-year coach, he and assistant Dick Macnab, have the opportunity to blend 10 personalities into a winning group when late February rolls around.
"We have some new kids coming in as freshman who are going to be very good for us," White said. "In small programs, a big difference can be made with new talent coming in along with the aging of the existing kids that are there. We are excited to see what happens when you put them all together this year."
New to the mix this season are freshmen guards Bailey Keever and Connor Uhalde.
The duo provides White with two speed players who can play solid defense and knock down an open shot.
It is through their development that White can move leading scorer Caleb Morris to his more natural shooting guard/small forward slot.
Rounding out the guards will be the Little brothers, Nick and Jake.
His five guards are inter-changeable parts of speed and athleticism, a good place to have such depth.
"They are scrappy," White said. "Our guys are going to play hard and with a lot of heart. They don't give up."
Last year, the Rangers saw their biggest improvements made on the offensive end, as the average scoring number swelled from 44.5 point a game up to 49.9.
Much of that offense either graduated or did not return to the team, with the likes of Cole Parke, Trever Tibbets, and Kolby Bravos not on the roster, and forward Bradley Newman a graduate.
In order to make up for that production, White said that a motion offense is in store for his group.
His plan is for added structure on offense, limiting the run and gun philosophy, with an emphasis on half court improvement and a cleaner game overall.
"We don't have a dominant big man," said White, a 1994 Silverton High School graduate. "So we will rely on getting open looks from the perimeter, cutting to the basket and getting-to-the-rim types of offenses. We plan to use some screen and rolls and basket-cutting sets to get some clean looks when we can."
While the backcourt boasts speed and quickness, the front court of Bryson Caldwell, Jake Kortge, Austin Olson, Levi Morris and Jon Buntin provide a nice blend of skills and muscle down to the painted area.
Caldwell and Kortge have proven to be adept at making running shots with a mid-range output.
Olson, Morris and Buntin will be called upon to do some dirty work, focusing on setting screens, rebounding and defending the opposition's big men.
Dufur showed added improvement on defense, dropping an average of 60.9 points allowed to 59.5, and that number could drop even more this season given the newest additions.
"As we improve, we plan to use lots of variations of defenses," White said. "We will run a half-court traps, pressure, zone and man sets. Our focus now is on scheme and working on the fundamentals. It is a learning curve, but they are getting there."
White, an Oregon State University graduate, is feeling optimistic about the dynamic on this team.
Several of the upperclassmen have lost a fair share of their games in the past two years, but the freshmen lost two games last year as middle school athletes and have infused a new energy and competitive drive to the mix.
"They did not lose much in middle school, so they come in with a different mindset," White said of his freshmen. "It is going to be a lot to work for them to understand the process such as fundamentals and learning to work together as a team in order to score and play team defense. We are hoping to slowly progress and keep working."
For a program that has won five games in each of the past two seasons, White has seen a good start.
"These guys are already leaps ahead of where they were last year, so that is something to feel good about," White said. "We need to continue to jell and get better. The first week will tell us a lot about ourselves and what we can do."
Dufur plays at 7:30 p.m. Friday as part of the Ranger Basketball Tournament against Klickitat, Wash.
Depending on outcome, the Rangers could play either at 2:30 p.m. or at 5 p.m. Saturday.