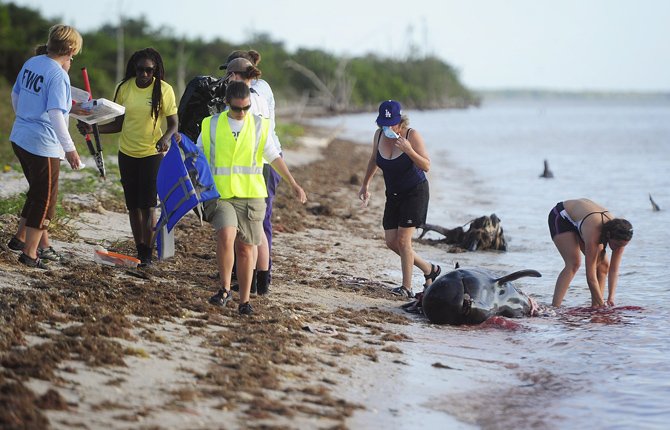 Yemen car bombing kills 18
ADEN, Yemen (AP) — A suicide car bomber struck Yemen's Defense Ministry Thursday, killing 18 soldiers and paving the way for a carload of gunmen wearing army uniforms to storm the heavily guarded compound in the capital of Sanaa, officials said.
The brazen morning attack underlined the ability of insurgents to strike at the heart of the government as they exploit the instability that has plagued the U.S.-allied country for more than two years. Yemen's Defense Minister Mohammed Nasser Ahmed was in Washington on Thursday for talks with U.S. officials.
There was no immediate claim of responsibility for the attack, but suicide bombings and complex attacks are the hallmarks of al-Qaida.
The U.S. considers Yemen's al-Qaida branch, known as al-Qaida in the Arabian Peninsula, to be the world's most active and has sharply escalated drone attack targeting the militants. American forces also have been training and arming Yemeni special forces, and exchanging intelligence with the central government.
China criticized for censorship
BEIJING (AP) — Casting a spotlight on China's controls on the media, Vice President Joe Biden met with U.S. journalists working in Beijing Thursday after publicly criticizing how they're treated by China's government.
Closing a two-day trip to Beijing, Biden listened to concerns from journalists who may be forced to leave China in what some have perceived as retaliation for stories that have reflected poorly on the government. U.S. news organizations have said China's actions could have a chilling effect on hard-hitting journalism and the ability of American reporters to operate in the country.
"Innovation thrives where people breathe freely, speak freely, are able to challenge orthodoxy, where newspapers can report the truth without fear of consequences," Biden said earlier Thursday as he addressed U.S. business executives in Beijing. "We have many disagreements, and some profound disagreements, on some of those issues right now, in the treatment of U.S. journalists."
The public rebuke came a day after Biden raised the issue directly in wide-ranging, marathon meetings with Chinese President Xi Jinping.
Obama pushes renewable energy
WASHINGTON (AP) — Saying the government should lead by example, President Barack Obama is ordering the federal government to nearly triple its use of renewable sources for electricity by 2020.
Obama says the plan to use renewables for 20 percent of electricity needs will help reduce pollution that causes global warming, promote American energy independence and boost domestic energy sources such as solar and wind power that provide thousands of jobs.
Obama announced the plan Thursday as part of a wide-ranging, second-term drive to combat climate change and prepare for its effects. A plan announced in June would put first-time limits on carbon pollution from new and existing power plants, boost renewable energy production on federal lands and prepare communities to deal with higher temperatures.
The directive on renewable energy applies to all federal agencies, civilian and military. The Defense Department had previously set a goal that 25 percent of its energy needs should be supplied by renewable energy by 2025.