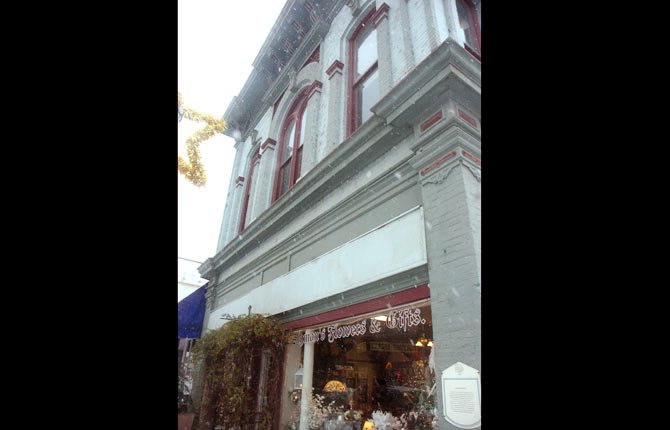 Taxing districts are being given until Jan. 6 to opt out of a new program that will allow vacant space on the upper floors of downtown buildings to be converted into residences.
Notices about the formation of a Vertical Housing Development Zone were sent out Nov. 22 to any agency that will be affected by the tax break offered as an incentive to property owners.
Twenty-three buildings within the existing boundaries of the Columbia Gateway Urban Renewal District will qualify for the property tax break of 20 to 80 percent on the increased value resulting from renovation of upstairs space. That amount is dependent upon how many floors are being renovated and other factors.
The Dalles City Council is hoping the incentive program will encourage owners to fill the empty upstairs sections of downtown buildings. The tax break begins when work starts and extends for 10 years.
Claudia Leash is one building owner who hopes to take make use of the tax credit to help her renovate the upper stories of the historic Oaks Hotel, where her business Sigman's Flowers and Gifts is located.
The second story of the building is still divided into the tiny original hotel rooms, but Leash plans two or three high-end apartments.
"It's going to be really nice," Leash said this morning, "because I'm going to be living in one."
About 2,000 square feet, the upper floor has extremely high ceilings which will allow Leash to add a loft area. Skylights are also original to the building.
She is awaiting word in mid-January on a grant that would also help her revitalize the space. This isn't her first renovation.
She owns the building to the south of the hotel building and renovated its upper floor into living space.
Dick Gassman, director of the city's Planning and Community Development Department, said agencies will not receive any additional revenue that is generated by building improvements until the urban renewal district expires in 2025, and longer if it is extended.
Under the district agreement, extra tax dollars that are realized for the next 12 years will be banked for the purpose of revitalizing the downtown corridor.
Although public entities might give up a limited amount of tax dollars to help building owners provide residences, Gassman said these entities are likely to gain from additional economic development that occurs. He said revitalization of the downtown blocks will aid the entire town by bringing more visitors into the area and possibly attracting new businesses.
He said the incentive is intended to offset the huge expense involved in a major renovation of an older building to accommodate residences. Those expenses can include wiring upgrades and installation of a fire sprinkler system. Also required will be a fire barrier made up of several layers of sheet rock between commercial space on the first floor and upstairs residences. Sometimes the stairway of a structure also has to have walls lined with sheet rock for added protection if residents are forced to exit the building due to a fire. Grant funds are available through urban renewal to cover the cost of installing sprinklers.
To date, Gassman said no agency has opposed the incentive plan, which will have to be approved at the state level by Oregon Housing and Community Services.