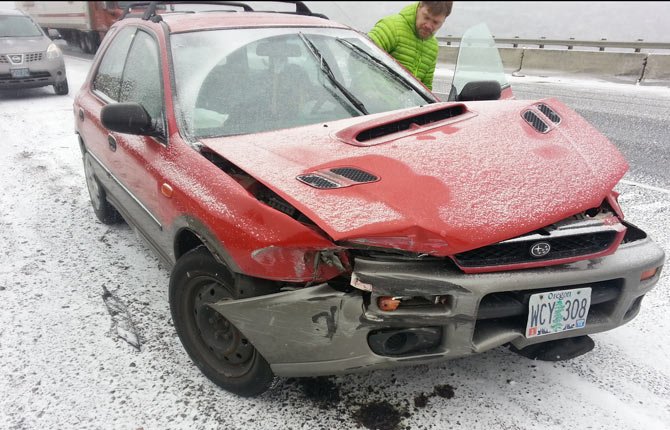 A GOOD SAMARITAN helps with a Subaru damaged when it spun out on Interstate 84 near Mosier as slippery snow and black ice blanketed the area this morning.
The driver, Sarah Methvin of Hood River, said after avoiding a patch of black ice she spun out on a second patch. Methvin said she saw at least eight other cars on the road that had suffered a similar fate.
As of noon, Friday, Dec. 6, officers and medical technicians were being actively dispatched to multiple vehicle crashes along Interstate 84, from Hood River to east of The Dalles.
Single vehicle, multiple vehicle and at least one semi truck appeared to be involved in accidents in The Dalles area, with accidents in both the east and westbound lanes.